Zack Snyder's zombie movie, Army of the Dead, will make its debut sometime next year on Netflix. And according to Deadline, a prequel film and an anime series have already been ordered by the streaming service.
Set during the aftermath of a zombie outbreak in Las Vegas, a group of mercenaries will enter a quarantine zone to pull off a heist. It sort of sounds like The Walking Dead meets Oceans 11. The Army of the Dead cast includes Dave Bautista,  Ella Purnell, Ana De La Reguera, Theo Rossi, Huma Qureshi, Omari Hardwick, Tig Notaro, Hiroyuki Sanada, Garret Dillahunt, Matthias Schweighöfer, Raúl Castillo, Nora Arnezeder, and Samantha Win.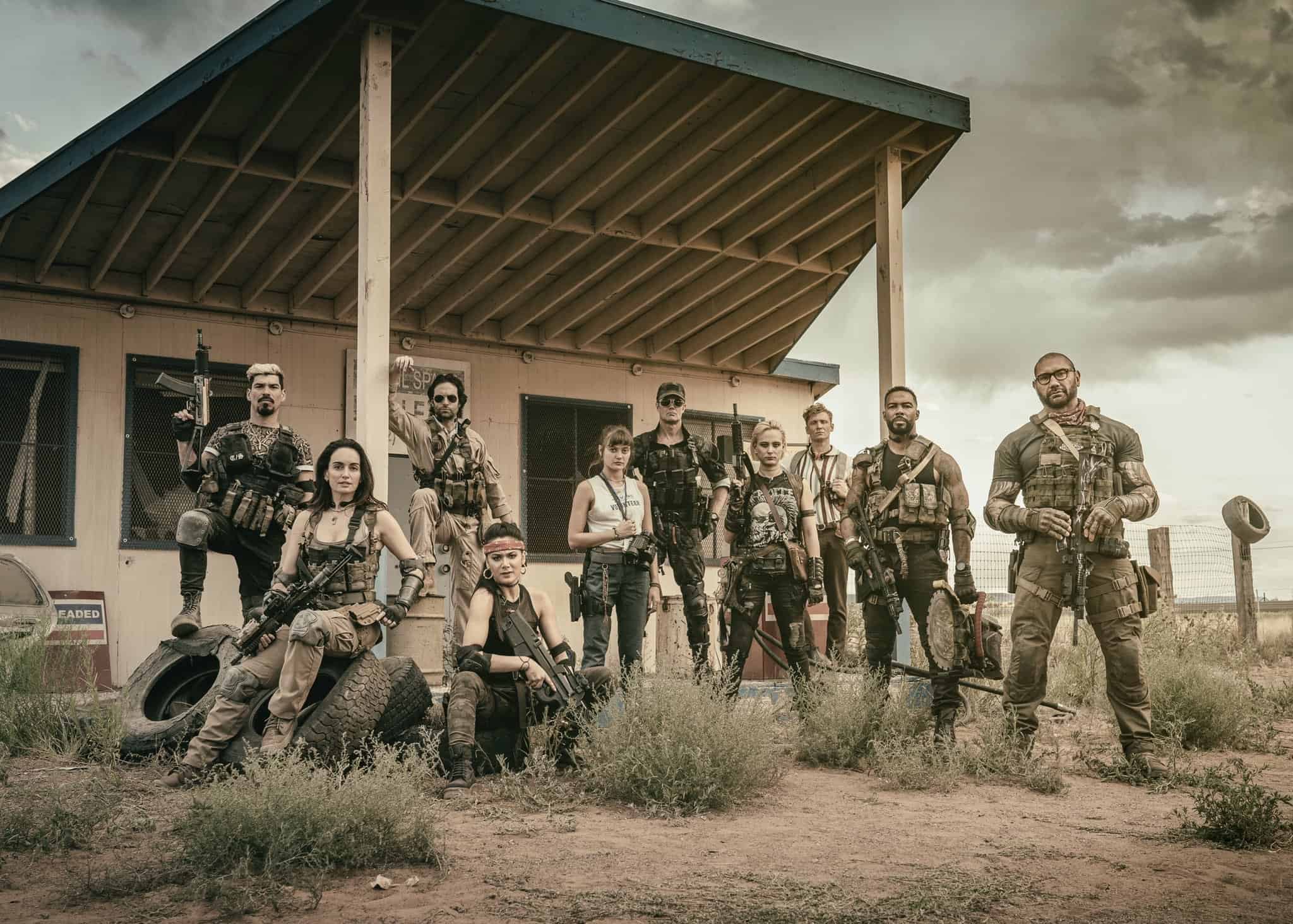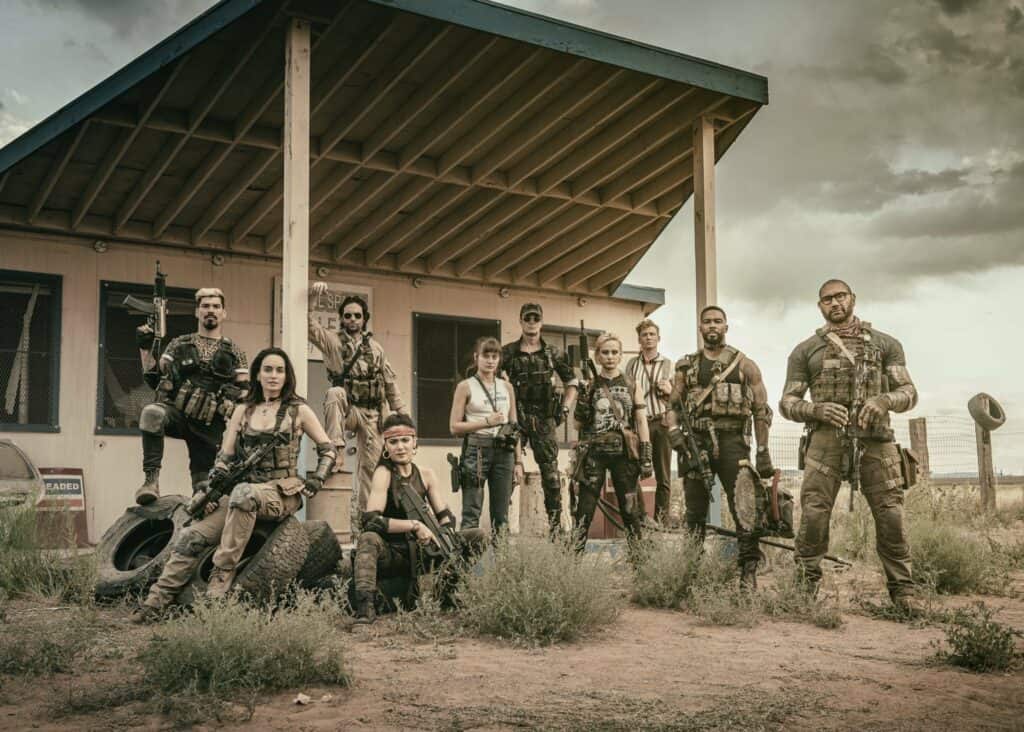 ARTICLE CONTINUES AFTER ADVERTISEMENT
That looks like a group of badass soldiers that might rival the space Marines in James Cameron's Aliens.
"I'm incredibly excited for the opportunity to partner with Netflix again as we expand the Army of the Dead universe with both an international prequel, as well as exploring the visually dynamic world of animation," Zack Snyder said in a statement. "It's been a great collaboration and we are thrilled that Netflix sees this as big of an IP as we do."
ARTICLE CONTINUES AFTER ADVERTISEMENT
ADVERTISEMENT
ARTICLE CONTINUES AFTER ADVERTISEMENT
"It has already been a great pleasure to be part of this wonderful ensemble around Zack Synder — a fascinating project," Schweighöfer added. "I am happy that it is now being developed on so many different levels."
The prequel film will be an origin story for Mattias Schweighöfer's character Ludwig Dieter. The anime series will be titled Army of the Dead: Lost Vegas. It will follow the origins of what caused the zombie outbreak in Las Vegas. Zack Snyder will be directing two episodes for the anime series.
There's plenty of upcoming zombie action in the next few years on Netflix. Are you looking forward to Zack Snyder's zombie movie or has the genre run its course for you? Let us know how you feel down at the comment section below.
Featured Image: Netflix
Source: Deadline
---
This post has affiliate links, which means we may earn advertising money if you buy something. This doesn't cost you anything extra, we just have to give you the heads up for legal reasons. Click away!