Justice League Director Zack Snyder revealed the new design for Steppenwolf-the main antagonist from the film-on VERO™ today. And it looks a lot more aggressive.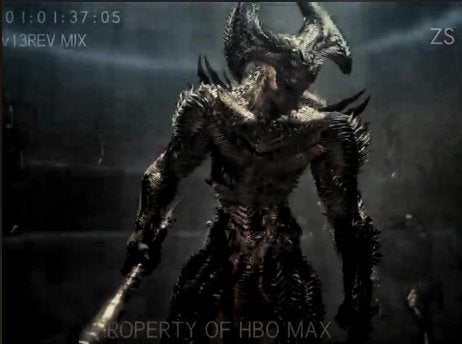 Here's what Snyder commented:
Just working today pulled this out of the editorial sorry he's low resolution but I've seen him in all his hi-Rez glory and he's a thing to behold… quick question… how many f@*ks do you think he gives???

Zack Snyder on VERO
Steppenwolf was originally supposed to be part of David Ayer's Suicide Squad as the film's main villain while the Enchantress was supposed to be under control of a Mother Box.
Zack Snyder's Justice League cut will be released on HBO Max in 2021 and will play a big part of DC FanDome on August 22, 2020. Other casts and crew of movies such as The Batman and Wonder Woman 1984 will be part of the big event. Check out the DC FanDome trailer below.
The Batman director Matt Reeves has confirmed he and Robert Pattinson will be present for the event. Details of The Batman have been so secret, (other than Covid-19 pausing production so maybe no details to report) this would build anticipation for the event as maybe we will get more info regarding the latest Batman version.
Are you excited to see Zack Snyder's Cut of Justice League? Let us know us in the comments below.
Featured Image: DC
Source: Vero™, HBO Max
---
This post has affiliate links, which means we may earn advertising money if you buy something. This doesn't cost you anything extra, we just have to give you the heads up for legal reasons. Click away!