Director Zack Snyder has been a popular man the past few days. He teased his re-imagining of 2017's Justice League with short teasers three days before releasing the latest full trailer of what is now title Zack Snyder's Justice League. Everyone has been talking about his much-anticipated cut of the superhero film, but that's not the only upcoming Snyder project scheduled for 2021. Zack Snyder's Army of the Dead will also be released sometime this year on Netflix.
Over the past few months, official images of the zombie film have been slowly making their way online. This Monday morning, the newest image from Empire arrived online. It shows Dave Bautista (Guardians of the Galaxy) and German actor Matthias Schweighöfer. From the looks of it, they're probably talking about executing some big plan. Snyder did say this film is not only about surviving a zombie apocalypse, but also pulling off a heist.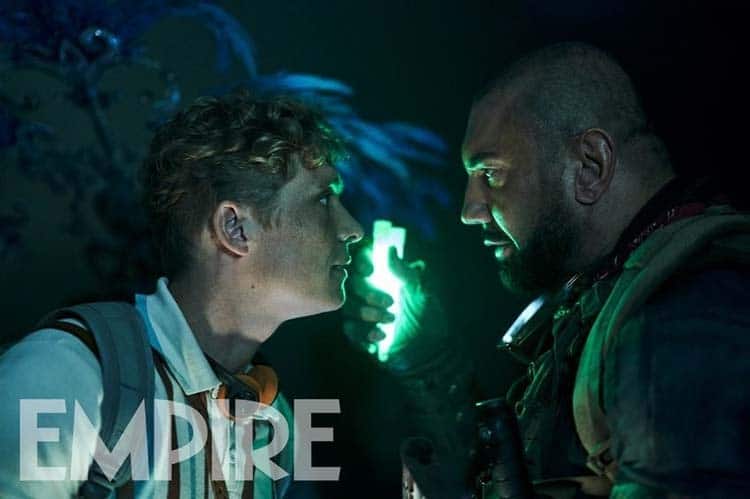 "I'm a zombie fan," Bautista told Empire. "I tried to get on Walking Dead for years. I said I would come and play a zombie for free, but they said, 'You're too big!'"
Well, Bautista is finally getting his dream to be in a zombie film.
"For me, there had to be something special about a zombie film for me to sign up," Bautista continued. "What sets us apart is the heist. But there's a whole bunch of different layers to this film."
Speaking to Entertainment Weekly earlier this year, Snyder described his film as a combination zombie-heist hybrid film.
"It is a full-blown, balls-to-the-wall zombie heist movie, so it's genre-on-genre in a great way," said Snyder. "So you expect pure zombie mayhem, and you get that, 100 percent. But also you get these really amazing characters on a fantastic journey. It's going to surprise people that there's a lot of warmth and real emotion with these great characters."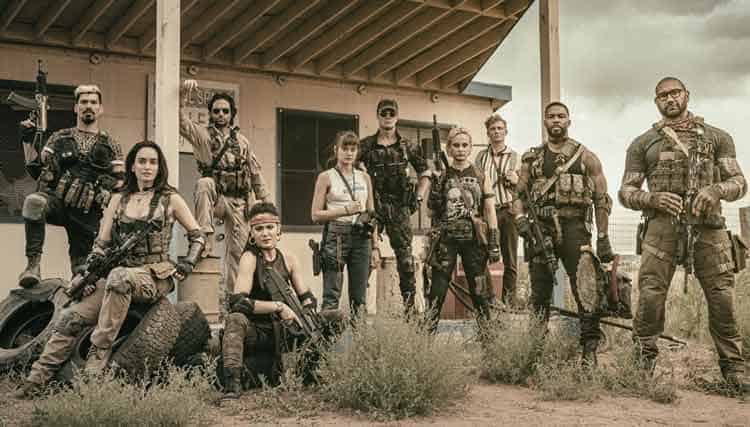 "With Dawn, we made a zombie movie but tried to do it all the way with all of those tropes of the genre," the director added. "That was so fun, so I started to think of what were other genres that story didn't have room for. It's this tone where you have fun with the genre but you don't make fun of the genre — it's a fine line."
Zack Snyder's Army of the Dead also stars Fear The Walking Dead's Garret Dillahunt, Omari Hardwick (Starz's Power), Ella Purnell, Ana De La Reguera, Theo Rossi, Huma Qureshi, Tig Notaro, Hiroyuki Sanada, Matthias Schweighöfer, Raúl Castillo, Nora Arnezeder, and Samantha Win. Army of the Dead will debut at some point this year on Netflix.
Featured Image: Empire
Source: Empire
ADVERTISEMENT
---
This post has affiliate links, which means we may earn advertising money if you buy something. This doesn't cost you anything extra, we just have to give you the heads up for legal reasons. Click away!