Lucasfilm didn't waste anytime in planning more shows and feature films. During the Disney Investor Day virtual presentation, Lucasfilm president Kathleen Kennedy announced The Mandalorian is getting two Star Wars spinoff series — Ahsoka and Rangers of the New Republic.
Ahsoka Tano, the Jedi in Star Wars: Clone Wars and Rebels is getting her own show. This is great news for Star Wars fans. It was a huge deal when she made her live-action debut in The Mandalorian episode, "The Jedi". We wanted to see more Ahsoka Tano and now we will be on Disney+. Rosario Dawson is set to reprise the role. It would be even more awesome if we see more live-action versions of characters from Clone Wars and Rebels.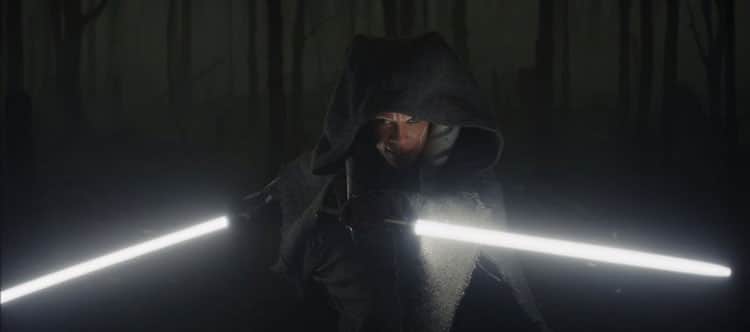 As for Rangers of the New Republic, there wasn't much detail given. Though it is supposedly within The Mandalorian timeline where the New Republic is just coming into fruition. However, it may have something to do with Cara Dune if Disney continues to employ Gina Carano.
These two Star Wars spinoff series will eventually crossover with The Mandalorian, culminating in a "climactic story event".
There are several Star Wars shows coming to Disney+ like the Obi-Wan Kenobi show. Kennedy revealed Hayden Christensen will be returning as Darth Vader. The Rogue One prequel Andor is also on the slate. Wonder Woman director Patty Jenkins will be helming the upcoming Star Wars: Rogue Squadron movie. The film will center on a "new breed of Starfighter Pilots". It will debut on Christmas 2023.
The possibilities are endless in this galaxy far, far away.


Featured Image: Lucasfilm
Source: Disney Investor Day


ADVERTISEMENT
---
This post has affiliate links, which means we may earn advertising money if you buy something. This doesn't cost you anything extra, we just have to give you the heads up for legal reasons. Click away!