In 1989, Tim Burton directed a Batman movie starring Michael Keaton as the Caped Crusader that redefined how mainstream audiences viewed the caped crusader. Far from the simple silliness of the 1960s show, his version of Batman would be a darker version of the character. With Batman being played by Michael Keaton in a stern and stoic tone while combatting a Joker played by Jack Nicholson, Batman became a notable icon going into the 1990s as a major box office draw.
Burton would direct the 1992 follow-up film Batman Returns with Keaton returning. He would battle against Michelle Pfeiffer in the role of Catwoman and Danny Devito as the grotesque mastermind Penguin. Despite the film being a success, he would depart as Warner Bros. found his darker Batman a bit too strange.
After Burton's departure, Warner Bros. continued making Batman movies with director Joel Schumacher. Schumacher's Batman films (Batman Forever, Batman & Robin) were far more eccentric and absurd for featuring wilder villains and colorfully crazed environments. They are most notable for the Batman suit featuring nipples.
This is an aspect that Burton is very much aware of and very bitter about. In a recent interview with Empire, Tim Burton spoke of how Warner Bros. didn't like how strange Batman Returns ended up being. When looking back at what Warner Bros. did to Batman without him, he was certainly frustrated with how the studio proceeded.
"[In 1992] they went the other way. That's the funny thing about it. But then I was like: 'Wait a minute. Okay. Hold on a second here. You complain about me, I'm too weird, I'm too dark, and then you put nipples on the costume? Go f*** yourself.' Seriously. So yeah, I think that's why I didn't end up ['Batman Forever']."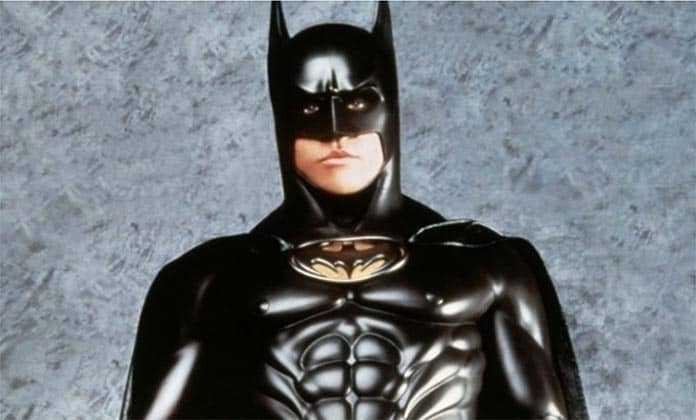 Schumacher had since admitted that the way he made Batman was more of a studio mandate than his own vision. He would remark on how much less dark the studio wanted to proceed with Batman, making the character more appealing to kids and marketing opportunities. His directing strategy during Batman & Robin was to constantly refer to the project more as a toy commercial than anything else.
After leaving Batman, Tim Burton tried to shift his focus to Superman. He tried developing a Superman film for Warner Bros. with Nicolas Cage as the titular hero, featuring a brightly lit suit. Complications with the production ultimately led to Warner Bros. dropping the Superman film after several screenwriters and directors were tapped.
Of course, it wouldn't take too long for Warner Bros. to jump back into these franchises in the 2000s. Batman Begins with Christian Bale as Batman would release in 2005 and Superman Returns starring Brandon Routh would debut in 2006. Both films proved to be much more stern depictions of the characters that the studio was aiming towards.