Warner Bros. and Jason Statham are jumping into the deep ocean waters together again. According to The Hollywood Reporter, the 2018 sci-fi horror/thriller The Meg is getting a sequel.
The Meg took a big bite of the box office in 2018 swallowing up $530 million worldwide making it very profitable from its reported $130 million budget. It featured Statham as Jonas Taylor, a Navy deep sea diver. He takes on a rescue mission, but bites off more than he can chew when he encounters a 75-foot-long prehistoric megalodon shark.
Statham is expected to reprise his role for the sharky sequel and is "said to be creatively involved" according to THR. Perhaps he'll add some martial arts move and kick the fin off a giant shark.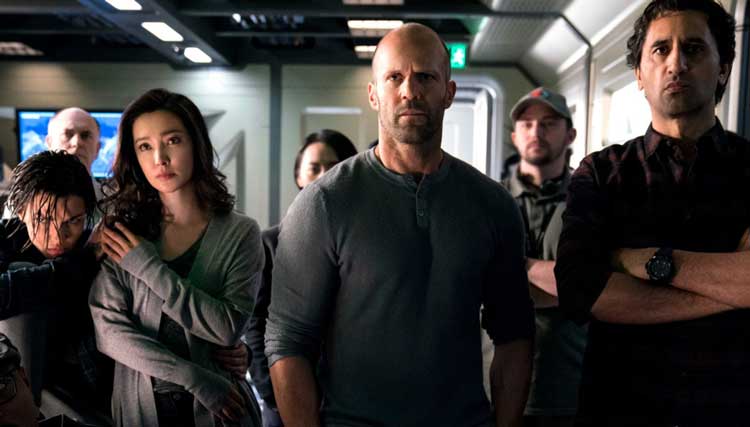 John Turteltaub directed The Meg, which was based off a 1977 book by Steve Allen called "Meg: A Novel of Deep Terror." Li Bingbing, Rainn Wilson and Ruby Rose starred alongside Jason Statham.
Warner Bros. has hired Rebecca filmmaker Ben Wheatley to take on directorial duties for The Meg's sequel. Wheatley's directorial credits include Sightseers, Kill List, High Rise and Free Fire. Executive producers on the sequel are Catherine Ying, Li Ruigang, E. Bennett Walsh, Gerald Molen and Randy Greenberg.
There's no word if Statham's co-stars (the characters that lived) will return for the sequel. There were no reports on a release date. With the current health crisis, the giant megalodon won't be swimming into theaters anytime soon.
Side note: Statham was actually a world-class diver on the British Commonwealth team before becoming an actor.


Featured Image: Warner Bros.
Source: The Hollywood Reporter


ADVERTISEMENT
---
This post has affiliate links, which means we may earn advertising money if you buy something. This doesn't cost you anything extra, we just have to give you the heads up for legal reasons. Click away!