On the heels of Warner Bros. Pictures announcing delays in The Batman, the studio also revealed that it was pushing the release date of the upcoming The Flash movie from its scheduled June 2, 2022 debut to Nov. 4, 2022.
According to Comicbook.com, the studio also moved its Dune remake from this fall to October of 2021, setting a domino effect that moved The Batman to March 2022 and The Flash the following fall. Other films impacted were Black Adam, and Shazam: Fury of the Gods.
It's been a long-time coming for The Flash film, and its journey to the screen has been anything but the speediness you would expect from a story about the world's fastest man. It was originally scheduled for 2018, but went through several creative teams and rewrites.
Andy Muschietti is currently attached to direct from a script by Birds of Prey's Christina Hodson. Hints about the film have been dropped over the last year, with Ezra Miller's portrayal of the Scarlet Speedster expected to encounter the DC live-action multiverse, with appearances from both Ben Affleck and Michael Keaton's iterations of Batman.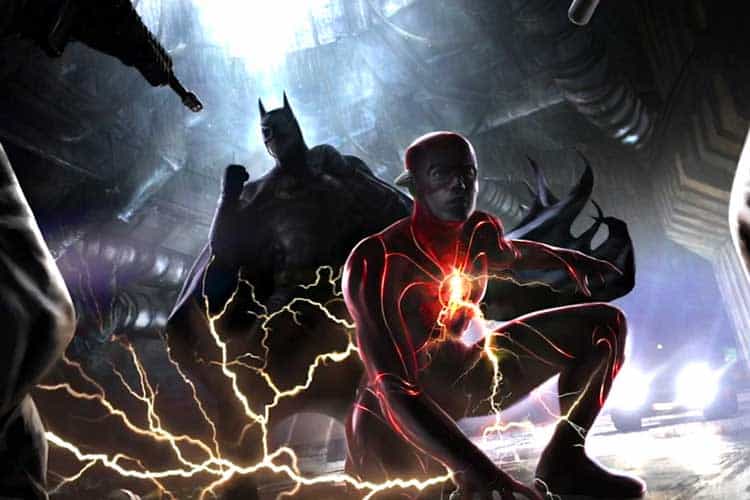 Additionally, rumor is that Gal Gadot is in talks reprise the role of Wonder Woman in the film.
The story is said to come from the comic arc known as The Flashpoint Paradox, where the Flash travels back in time to try and save his mother. However, the fastest man alive finds that messing with time has its consequences. He emerges in a bleaker universe in which the Amazons and Atlanteans are at war. Also, in this universe, Bruce Wayne is dead and the mantle of Batman is picked up by Thomas Wayne, who is a bit more violent that his son.
"This movie is a bit of a hinge in the sense that it presents a story that implies a unified universe where all the cinematic iterations that we've seen before are valid," Muschietti told Comicbook.com. "It's inclusive in the sense that it is saying all that you've seen exists, and everything that you will see exists, in the same unified multiverse."
Featured Image: DC Comics
Source: Warner Bros.
ADVERTISEMENT
---
This post has affiliate links, which means we may earn advertising money if you buy something. This doesn't cost you anything extra, we just have to give you the heads up for legal reasons. Click away!