The Falcon and The Winter Soldier Finale May Set Up A Second Season
The season finale of Falcon and the Winter Soldier clearly points to a second season, with the producer of the show, Nate Moore, stating there is plenty of stories left to tell. Fans of the MCU rejoice when they hear that Sam and Bucky's stories are far from over. The first season just finished airing on Disney+, where the second season would stream as well.
IndieWire interviewed Nate Moore to ask The Falcon and The Winter Soldier producer about the season finale. Moore also revealed they planned to submit the show for the Best Drama Series category at the Emmys. This choice is partly so Moore's show doesn't run against WandaVision in the Best Limited Series category, but also because he believes The Falcon and The Winter Soldier is not a short series. "We've definitely kicked around ideas because we always like to keep thinking about where things can go…and it's a story I think you can revisit in subsequent seasons because it's an evergreen story. It's a conversation," Moore said.
Falcon and the Winter Soldier showed what it truly means to be a superhero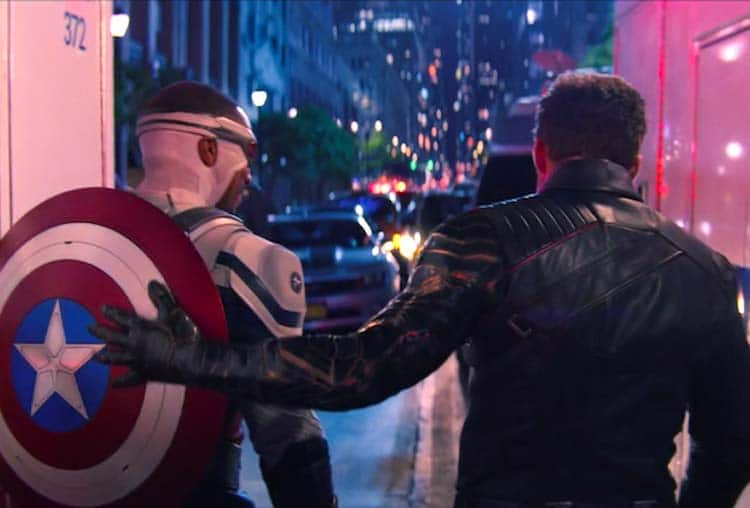 ARTICLE CONTINUES AFTER ADVERTISEMENT
He hopes that fans can also see the show's future growth. To him, The Falcon and The Winter Soldier deals with the existential question of ultimately being a superhero – what it truly means and how the characters deal with it. Marvel and Moore focus their attention on Captain America and his shield, but the show also centers around the other characters' dealings with this matter. No word from the Marvel Studios whether a season two is officially set.
The Falcon and the The Winter Soldier is directed by Kari Skogland and created by Malcom Spellman. The show kicked off with a stellar first season, starring Anthony Mackie, Sebastian Stan, Emily VanCamp, Wyatt Russell, Noah Mills, Carl Lumbly, Florence Kasumba, Adepero Oduye, and Daniel Bruhl. Stay tuned for updates on season two! New episodes air Fridays on Disney+, where you can also catch up on season one.