SPOILER WARNING
Season 2 of the popular Disney+ show The Mandalorian has concentrated on Din Djarin's mission to reunite the Child with his people—the Jedi, the ancient enemies of the Mandalorians. The latest episode had some Star Wars fans going out of their minds as a surprising connection was made between Bo-Katan and Ahsoka Tano.
When Din Djarin meets Bo-Katan Kryze and two other members of Clan Kryze in episode 11, they strike a deal where Bo-Katan would provide information about a Jedi after Din assisted her clan with stealing an Imperial weapons transport ship.
Once he completed his mission, Bo-Katan told Din how to find Ahsoka Tano, a one-time member of the Jedi Order. This is where the confusion comes in. If the Mandalorians and Jedi are really foes, how do they know each other?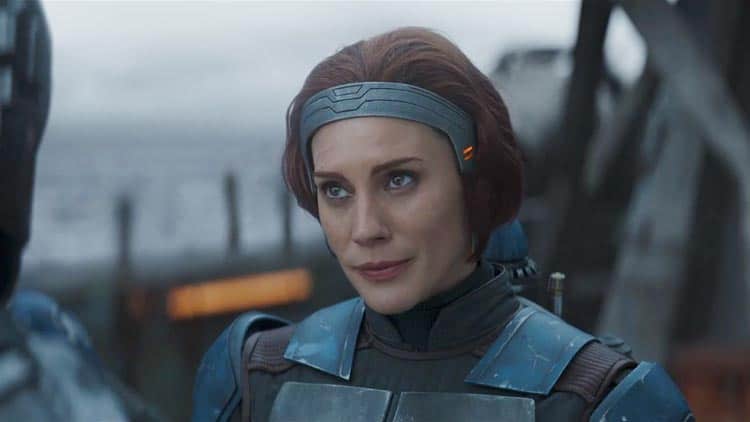 The answer can be found in Star Wars: The Clone Wars, which is set after the final Mandalorian-Jedi conflict, and the rise of the pacifist New Mandalorians to power.
During the Clone Wars, Bo-Katan's sister, Duchess Satine, ruled Mandalore and was close with Obi-Wan Kenobi. However, Bo-Katan was not part of the New Mandalorians herself, she was instead part of the militant faction Death Watch that looked to restore Mandalore to its warrior ways.
In the final season of Star Wars: The Clone Wars, Bo-Katan crossed paths with Ahsoka when looking for one last chance to claim her homeland. Ahsoka agreed to plead Bo-Katan's case to Kenobi and Anakin Skywalker, and the Jedi agreed to deploy the 501st Legion under Captain Rex's command to Mandalore to fight with Bo-Katan and Ahsoka. The assault was a success and Bo-Katan was now in debt to the Jedi for their help.
Additionally, Bo-Katan and Ahsoka Tano have a mutual friend in Sabine Wren, the Mandalorian member of the Spectre cell of the Rebel Alliance.
Star Wars fans can rest easy knowing that the universe hasn't been compromised.

Featured Image: Lucasfilm
Source: Disney+


ADVERTISEMENT
---
This post has affiliate links, which means we may earn advertising money if you buy something. This doesn't cost you anything extra, we just have to give you the heads up for legal reasons. Click away!