Holy s–t, Batman! The Batman trailer is out and Pattinson is convincing fans he is the DARK KNIGHT. And yes, this version of the caped crusader is dark! Director Matt Reeves shared a lot of production detail during the DC FanDome interview and before ending it, left fans a treat! Check out the trailer below.
I admit I was on the fence with Robert Pattinson before seeing this teaser. He has big shoes to fill after Christian Bale and even Ben Affleck, but I kept reminding myself Michael Keaton was Beetlejuice before playing Batman in 1989. And I'm not trying to overhype myself or readers, but it's hard not to get excited over the footage of a dark, violent, almost David Fincher style, murder thriller tone and feel. To see Pattinson in the bat suit beat the crap out of someone who seems to be part of a gang. Then tells them he's, "vengeance."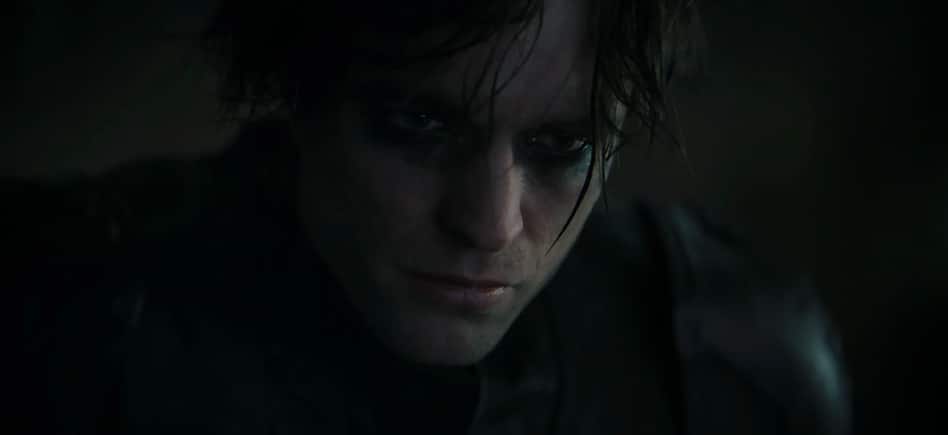 According to Reeves, this is not a reboot. Here, Batman is in his year two of crime fighting and is going to be showing more of his detective skills. While some of his tactics prove to work, Wayne will also make mistakes. Reeves says this iteration is "almost-noir driven, detective version of Batman."
Production had to halt because of the pandemic, but filming is scheduled to resume next month. Robert Pattinson is Bruce Wayne/Batman, leading a cast that includes Zoë Kravitz as Catwoman; Paul Dano as The Riddler; Jeffrey Wright as Commissioner Gordon; John Turturro as Carmine Falcone; Peter Sarsgaard as Gil Colson, Gotham's district attorney; Jayme Lawson as Bella Reál, a mayoral candidate in Gotham; Andy Serkis as Alfred; and Colin Farrell as the Penguin. The Batman will be released sometime in 2021.
After seeing The Batman trailer, are you more excited to see Pattinson as the dark knight. I think it's safe to say we have ourselves a new dark knight. A really dark knight. After seeing The Batman trailer, are you more excited to see Pattinson as the dark knight? Let us know below how you feel about the trailer.