No better way to introduce the latest show from the Star Wars Universe than on Star Wars Day, May the 4th. Star Wars: The Bad Batch, the latest animated series spinning off from Star Wars: Clone Wars, premiered today on Disney+. It's been unknown how this new series would connect to the other properties in the Star Wars Universe, but The Bad Batch producer Jennifer Corbett confirmed that fans can expect to see some "familiar faces" popping up throughout the first season of the series.
Star Wars: The Bad Batch takes place between Star Wars: Revenge of the Sith and Star Wars: A New Hope. This would hint that we could see characters from both the prequel and original trilogies.
Star Wars: The Bad Batch Will Have Characters From The Star Wars Universe
ARTICLE CONTINUES AFTER ADVERTISEMENT
"Because we're all such massive Star Wars fans on the team, it was very tempting to want to just play with everyone possible," Corbett detailed to Entertainment Weekly. "But we had to check ourselves and make sure that the people that do come into the story, it has to be purposeful and why we're incorporating them in this episode and how it relates in terms of the batches journey. Because otherwise, as fun as all these characters are, it might just be fan service if we're using all the action figures, but it's really serving no point."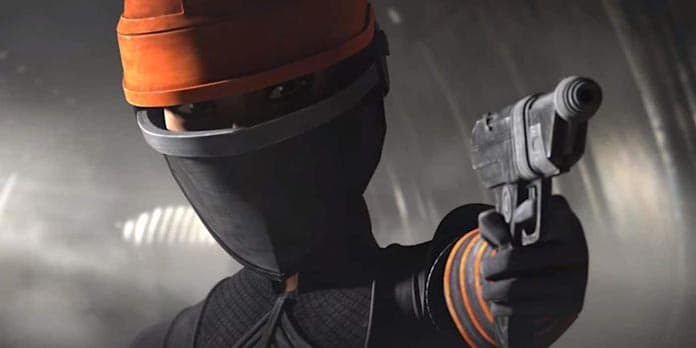 We already know that Fennec Shand will be part of the animated series. Ming-Na Wen will come back to voice the animated version of her character from The Mandalorian.
ARTICLE CONTINUES AFTER ADVERTISEMENT
Corbett added, "You will see some familiar faces and it was very, very planned out and thought out of why our team specifically interacts with them because where we are in the timeline, there's several people out there that they could cross paths with."
Perhaps The Bad Batch is taking cues from The Mandalorian season 2 when Dave Filoni and Jon Favreau brought in some exciting and even shocking character cameos from a galaxy, far, far away. Ahsoka Tano and Bo-Katan were great, but the Luke Skywalker cameo in the The Mandalorian season 2 finale sent Star Wars fans into light speed.
ARTICLE CONTINUES AFTER ADVERTISEMENT
"It creates a really interesting opportunity to cross paths with other people we know," producer Brad Rau pointed out. "We just are very careful that we don't take the action figure box and just dump it, although I would love to, and just play with everybody. It wouldn't really make sense. So we try to pick and choose what makes sense for our characters. Again, what serves our story the best? Does it make sense to run across this character? Oh, cool. That's interesting. I think the fans might like that, so we go for it."
Star Wars: The Bad Batch first episode is now streaming on Disney+.