To go along with Star Trek Day and 54th anniversary of the TV debut of Star Trek's original series, CBS released the new trailer for Star Trek: Discovery season three. You can watch the trailer below:
Discovery's first two seasons were set about 10 years before the original Star Trek with Captain Kirk. However, the Discovery crew propelled 930 years into the future after entering a time hole in season two's finale.
Perhaps, the biggest reveal from the trailer is the United Federation of Planets mostly collapsing after the event referred to as " the Burn". A new character named Book (David Ajala) tells Burnham about the devastating event. Co-showrunner Michelle Paradise described the Federation as "still in existence, but much diminished from what it once was." So the Federation isn't completely gone.
It is "the day that the galaxy took a hard left." Alex Kurtzman explained in the Star Trek: Discovery panel during Star Trek Day that the Federation did not collapse in on itself, but something from the outside brought it to its knees.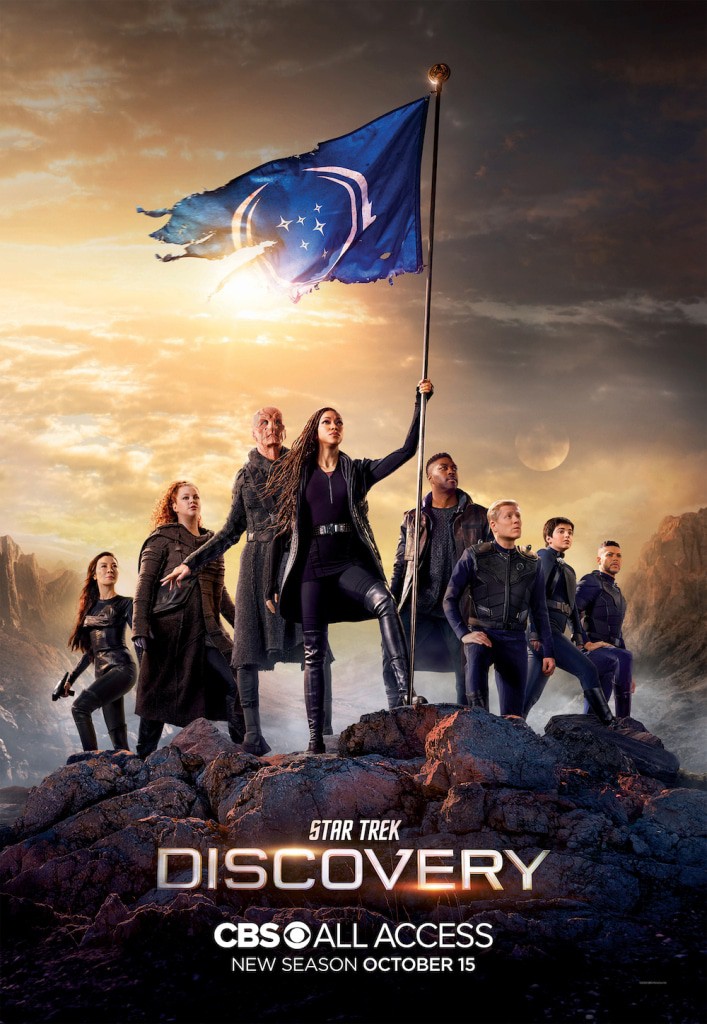 Star Trek: Discovery season three will follow Michael Burnham (Sonequa Martin-Green) and the crew as they attempt to restore the Federation to some form of its past.
Star Trek: Discovery season three debuts on CBS All Access October 15, 2020. A new logo was revealed along with the promo poster with the cast in their heroic poses. Are you excited for Star Trek: Discovery season three and the 930-year time jump?
ADVERTISEMENT
Featured Image: CBS All Access
Source: Twitter
---
This post has affiliate links, which means we may earn advertising money if you buy something. This doesn't cost you anything extra, we just have to give you the heads up for legal reasons. Click away!