With the release of Shang-Chi and The Legend of the Ten Rings, some American audiences may just be discovering the likes of Shang-Chi's Tony Leung. He played the role of Xu Wenwu, Shang's father and the antagonist of the picture.
For those not familiar with his work, the 59-year-old actor has been one of the most prolific of Asian actors. Tony Leung's work as been seen at the Cannes Film Festival and has been revered enough to garner attention from the Hong Kong Film Awards and the Academy Awards.
Shang-Chi star Tony Leung's 10 Must-See Films
Tony Leung's filmography spans quite wide as well. He's appeared in everything from humanist dramas to exciting martial arts pictures. He's played everything from a romantic lead to an action star.
So if you're just now discovering Shang-Chi's Tony Leung and his work or you're eager to brush up on his filmography, there's a lot of films to choose from. Here are his top ten must-watch films to get a hefty dose of this veteran actor's finest work.
In The Mood For Love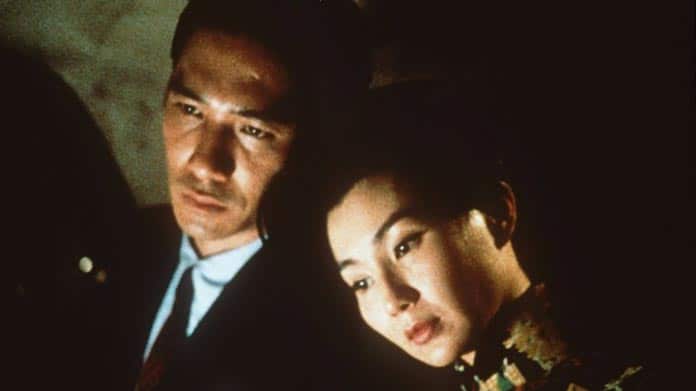 Regarded as one of the most revered films from director Wong Kar-wai, In The Mood for Love finds Tony Leung playing journalist Chow Mo-wan. Chow finds himself in a marriage that is lacking presence and romance, hoping to find it somewhere.
He finds himself attracted to the lovely secretary Su Li-shen (Maggie Cheung). Su is also in a loveless relationship and finds herself attracted to Chow. But can they actually go through with such an affair?
In The Mood For Love doesn't take the typical route for such a romance. It is a relationship that is portrayed with both somberness and contemplation. You feel for both characters and recognize a certain barrier they cannot breach.
For his performance, Tony would earn the Cannes Best Actor award. While the film was nominated but did not win the Palme d'Or, it has widely been recognized as one of the greatest movies ever made. Considering it's the first part of an unofficial romance trilogy, that's quite the achievement.
Chungking Express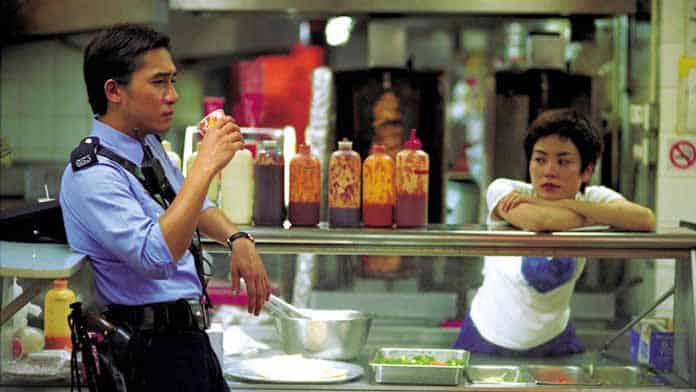 Prior to In The Mood For Love, Tony Leung would star in another Wong Kar-wai film. Chungking Express was actually more of an aside project while Wong was wrapping up Ashes of Time. The results, however, were astounding.
The film is an anthology of different stories from the streets of Hong Kong. Among them is a secretive black-market dealer and an aimless fast-food employee. Some of them meet each other and some only have brief interactions.
Tony plays a nameless cop who ambles about the streets. He's recovering from a breakup and not taking it well. In fact, he's taken to naming and showing emotion to random household items!
The cop later connects with the free-spirited Faye. She works at the local fast food joint and has met him a few times when he orders coffee. A weird yet charming relationship forms between them as they decide what to do with their lives.
Hero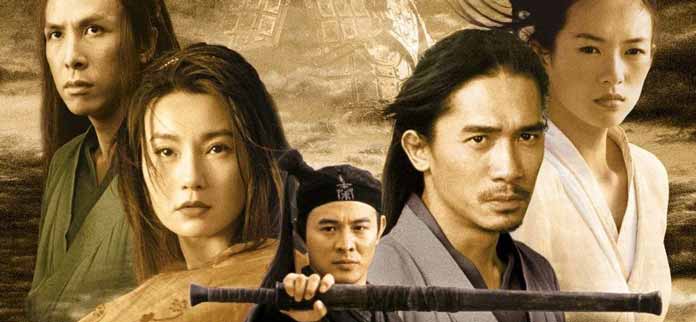 Hong Kong cinema fans of the early 2000s should be well aware of this popular historical epic. Hero takes place in ancient China and follows the exploits of a nameless warrior. While the warrior is played by Jet Li, Shang-Chi's Tony LeungTony Leung plays the hero's equal of the assassin Broken Sword.
The film would also reunite Leung with Maggie Cheung who plays the assassin Flying Snow. The two work alongside each other as a cunning duo of masterful swordplay. The film additionally stars Donnie Yen as the accomplished spearman Long Sky.
Hero attracted the attention of Quentin Tarantino. Infatuated with the film, he convinced Miramax to be the North American distributor. Due to such exposure, it was nominated for the Academy Award of Best Foreign Language Film.
Infernal Affairs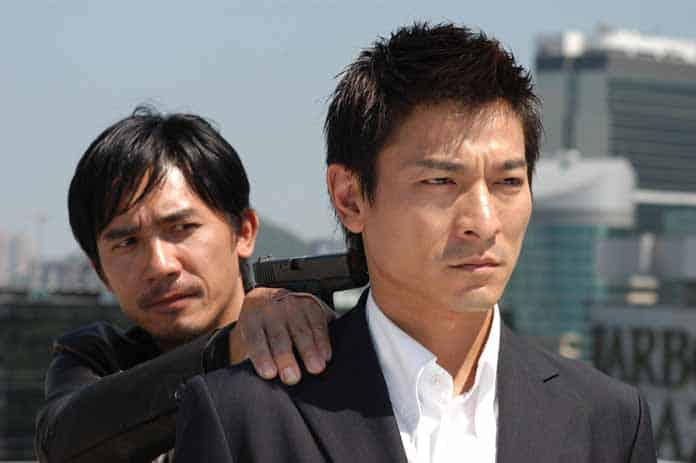 If you want to see Shang-Chi's Tony Leung as a more compelling cop character, you need to check out Infernal Affairs. It is perhaps one of the most engrossing of Hong Kong crime films. Considering it's the picture that would inspire Martin Scorcese's The Departed, it's certainly worth your time.
Tony appears in a mustache as Chan Wing-Yan. He's an undercover cop that throws himself into the deep end of infiltrating the triad. Little does he known that he's not the only undercover mole, played by Andy Lau, as the operation becomes all the more complicated.
Infernal Affairs was such a hit that it would be nominated for Best Foreign Language Film at the Academy Awards. The film's success also led to the sequels of Infernal Affairs II and Infernal Affairs III, though Tony would only appear in the third film.
2046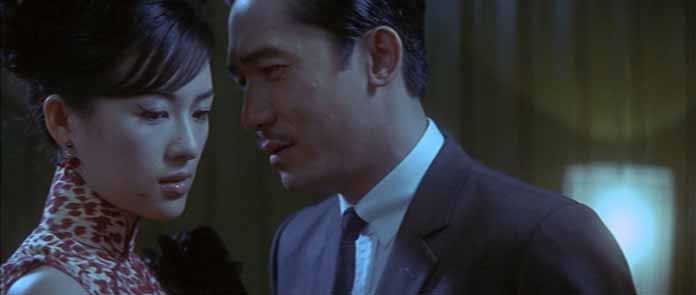 For some more Wong Kar-wai brilliance, 2046 is by far his most dazzling of pictures. As the capper to his romance trilogy (the previous films being Days of Being Wild and In The Mood For Love), it's for sure the most engrossing for its deeply political and visually stunning allure.
Tony reprises the role of Chow Mo-wan, journalist and the central protagonist who narrates his story. Maggie Cheung reprises her role of Su Li-zhen but Gong Li also takes on the role as well. It's a sci-fi thing you just have to see to believe.
Loaded with commentary on Hong Kong's assimilation into China and the lingering love of a distant past, 2046 features Tony in his most powerful of humanist roles. Keep an eye out for Faye Wong from Chungking Express as well.

As one of Tony's earlier roles, A City of Sadness takes aim at Taiwan and China. Taking place in the 1940s, the Taiwanese arrived in mainland China and were not treated well at all. Many were round up, imprisoned, and even just executed by the Kuomintang government.
As an unflinching portrayal of the grizzly events of history, Tony Leung plays Lin Wen-ching. He is deaf and mute with dreams of becoming a photographer. After being imprisoned due to the February 28 Incident of 1947, he seeks to do the right thing for families after his release.
Leung's performance is rather remarkable. He plays a character that is deeply affected by tragedy but also inspired to carry on. His infectious optimism in the face of such adversity when facing horrors of the aftermath of war.
As controversial picture, A City of Sadness would win the Golden Lion award at the Venice Film Festival. It was also the first of director Hsiao-Hsien's trilogy of Taiwan pictures that included The Puppetmaster and Good Men, Good Women.
Flowers of Shanghai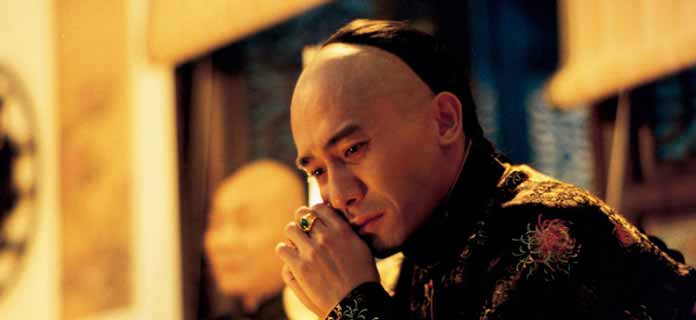 As another Taiwanese drama from Hsiao-Hsien, Flowers of Shanghai is a historical drama taking place in the late 1800s. Based on the novel The Sing-song Girls of Shanghai by Han Bangqing, the film focuses on the Shanghainese history of vice and passion at brothels.
Shang-Chi's Tony Leung looks remarkably different as Master Wang. He appears pampered and among the social elite with his elegant ways. There's a darker side to him, however, as instability surrounds his entire life.
Sad and sublime, the film finds a certain essence of emptiness. We get to see Tony plunge himself into a world of decadence only to find little that fulfills him. The Taiwanese film was nominated for the Academy Award for Best Foreign Language Film.
Happy Together
While Wong Kar-wai is better known for In The Mood For Love and 2046, one should not discount Happy Together. Aside from featuring a fantastic Tony Leung performance, it's also a landmark film for LGBT representation.
Tony Leung plays Lai Yiu-Fai, a gay man in a relationship with Ho Po-Wing (Leslie Cheung). They travel from Hong Kong to Argentina seeking a life together. However, their relationship falters and the two go down dark paths.
The film became a highlight of the 1997 Toronto International Film Festival and 1997 Cannes Film Festival. It's also one of the most quintessential pictures of the New Queer Cinema movement.
Lust, Caution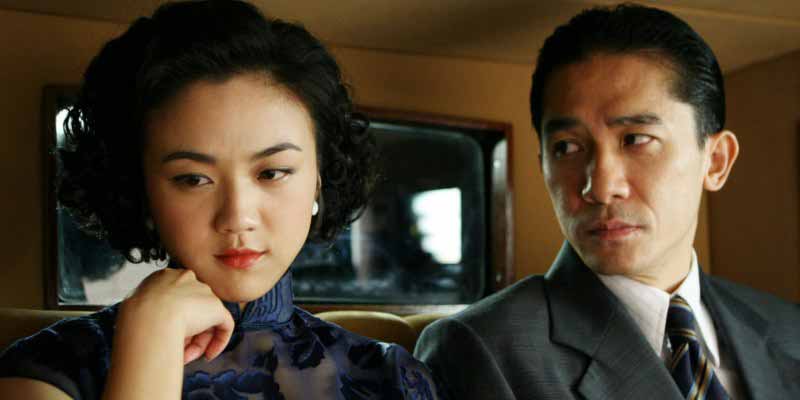 You've seen Tony in romantic dramas. You've seen him in crime dramas. How about a little of both? Lust, Caution is a fascinating erotic espionage thriller set in 1938 Hong Kong and 1942 Shanghai.
Shang-Chi's Tony LeungTony Leung plays Mr. Yee, a secret agent and recruiter for a Japanese operation in occupied China. Wong Chia Chi is a university student who comes onto Mr. Yee in hopes of positioning him for assassination. An unorthodox romance soon forms that lasts for years with a dangerous attraction.
Loosely based on Chinese history, director Ang Lee conceived a controversial picture for featuring explicit sex scenes. The film would win the Golden Lion Award at the Venice Film Festival.
Hard Boiled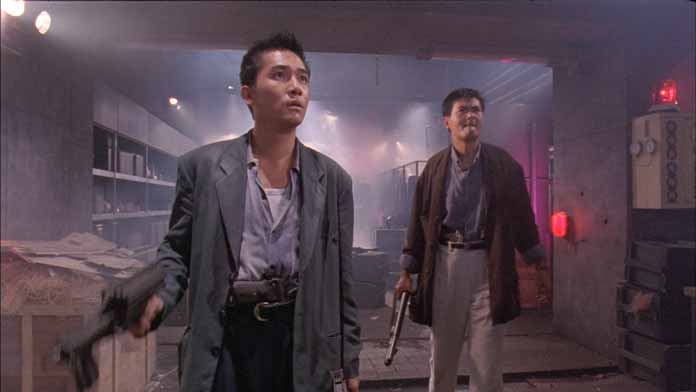 If it's action you seek, you can't go much more hardcore with Hong Kong action than Hard Boiled. It is arguably the crowning achievement of director John Woo who put an absurd amount of effort into his action sequences.
Once more, Shang-Chi's Tony Leung plays an undercover cop, Alan, infiltrating the triad. He's quite the killer with his own style of leaving some origami behind with each kill. Cold and detached, Tony's inspiration came from Alain Delon as the lead of the crime thriller Le Samouraï.
Starring alongside Tony was Chow Yun-fat as Inspector "Tequila" Yuen Ho-yan. As a regular of John Woo pictures, Chow explodes on the screen just as much as Tony. The two of them engage in some of the most intense shootouts you'll ever see in a film.
See Tony Leung's debut in an American film and the Marvel Cinematic Universe in Shang-Chi and the Legend of the Ten Rings now playing in theaters.