The COVID-19 pandemic has really taken a toll on the whole world. The film and tv industry took a big hit having to delay movie releases and halting productions due to positive coronavirus cases. But every now and then, there's a win. Marvel Cinematic Studio's Shang-Chi wrapped up filming and star Simu Liu announced via Instagram that there were over 40,000 COVID tests taken and ZERO came back positive!

"Our crew came to get it DONE," Liu wrote in the post. "This shoot was a marathon like no other, broken up by a massive four-month hiatus during which the world completely and irrevocably changed. We finally returned to principle photography in July with a promise that we were going to do it right, emphasizing the health and safety of our hundreds of crew members. Through the thirteen-odd weeks back we made on-set safety an absolute priority, starting with masks and frequent sanitization to rapid testing and pod systems. Everyone sacrificed, and in the end? Over 40,000 COVID tests without a SINGLE positve.
"From the lights to the sound, behind the screen and in front, I'm so proud of this crew of people and I can't wait to show you what we made with [Destin Daniel Cretton]."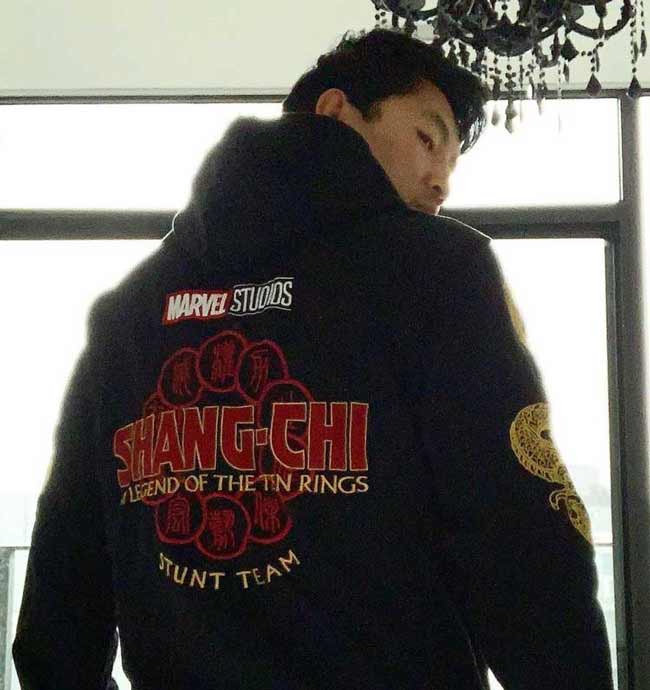 Shang-Chi started filming back in July after a four month break due to the pandemic. The production filmed for more than 13 weeks and during that entire time, the entire cast and crew took mandatory coronavirus tests. Over 40,000 tests were taken during the 13-week time period.
While other productions have struggled to keep moving along smoothly, Shang-Chi found the winning formula. With zero COVID-19 cases, perhaps other productions should take note.
The first live-action Marvel Asian superhero film is expected to debut July 9, 2021. Are you excited to see Shang-Chi and the Legend of the Ten Rings?


Featured Image: Marvel/Disney
Source: Instagram Simu Liu

ADVERTISEMENT
---
This post has affiliate links, which means we may earn advertising money if you buy something. This doesn't cost you anything extra, we just have to give you the heads up for legal reasons. Click away!