It's still about a year out until the much-anticipated The Batman with Robert Pattinson will be released, with Warner Bros.' scheduling the new Caped Crusader film for March 4, but that doesn't mean fans have to wait for some juicy tidbit.
Bradley Parker, who served as second unit director on Matt Reeves's film, which is said to be reimagining the Dark Knight's story with Robert Pattinson in the titular role, recently teased some interesting news.
As part of his role as second unit director, Parker was responsible for leading a group of filmmakers who shot in tandem with Reeves' first unit as a way to cut down on production time.
According to Comicbook.com, Parker, who is out promoting The Devil Below, a new film he directed, has been getting lots of questions about his "side project" while doing press interviews, and he's surprisingly not staying completely mum.
The director, who scored critical success with the popular Chernobyl Diaries, talked about his shoot with Comicbook.com and noted it's going to be "phenomenal."
"I've finished filming on that," he said. "I directed the Chicago second unit. It was an absolute blast. It's playing in a much, much bigger sandbox than The Devil Below, but a lot of the same techniques and ideas apply. I love doing both giant movies and little movies. They're all fun, but I've always loved working with Matt Reeves, and that's another project, like Loki, which is going to be incredible. They're both phenomenal projects."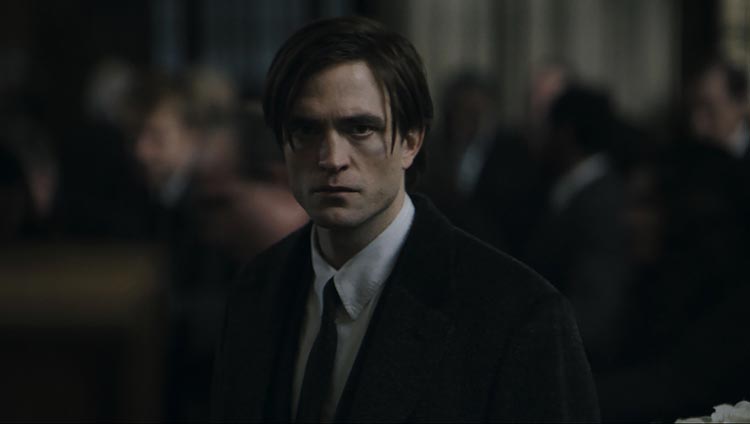 In Reeves version of Batman, the Dark Knight is shown as a younger and less experienced hero than what recent DC films have shown in the past, most recently with Ben Affleck as the hero. But Pattinson's version also shows Bruce Wayne have a solid handle on his detective skillset in a way rarely depicted in previous films or comics.
Parker mentions Loki, as he will be the series' visual effects supervisor in the upcoming Disney+ streaming show later this year.
Rumors are that The Batman will finish shooting this month, though Parker's completed his shots.
The Batman with Robert Pattinson also stars Paul Dano as The Riddler; Zoe Kravitz as Catwoman; Colin Farrell as The Penguin; John Turturro as Carmine Falcone; Jeffrey Wright as the GCPD's James Gordon; Peter Sarsgaard as Gotham D.A. Gil Colson; Jayme Lawson as mayoral candidate Bella Reál; and Andy Serkis as Alfred.