Each week on the popular Grierson & Leitch podcast, hosts Tim Grierson and Will Leitch examine an infamous genre movie that came out during that same week in the past and reflect on its history and how the film has held up. For New Year's Eve, the two decided to mix things up a little, talking about Ghostbusters II, a film not released during the correct time-period of Dec. 31, but with a plot that revolves around the celebratory day.
SYFY Wire noted how difficult it was to find a great genre or science fiction New Year's Eve movie—especially one released during that week—and that's why Grierson and Leitch decided to talk about Ghostbusters II, since there were few if any blockbusters worthy of discussion.
ARTICLE CONTINUES AFTER ADVERTISEMENT
The sequel to one of the most beloved comedies of all time was actually released in June of 1989, but since its storyline culminates on New Year's Eve, the hosts felt it should be considered a fundamental New Year's Eve movie.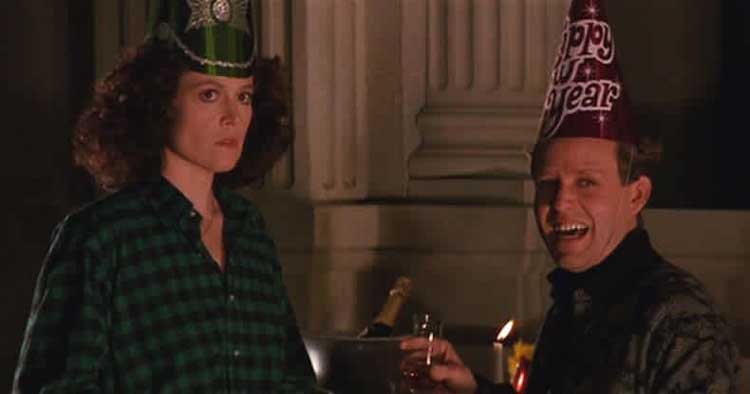 "New Year's Eve is one of the most popular holidays in movies, and for good reason. It's an inherently dramatic day, an occasion in which we attempt to break with the past and proceed into a brighter, more hopeful future," the hosts noted. "Letting go of the past and moving forward is, in many ways, every movie plot; New Year's Eve gives you a perfect pivot point."
ARTICLE CONTINUES AFTER ADVERTISEMENT
And that's something that much of the world feels as 2020 comes to a close. After a year dominated by fear and sadness due to the COVID-19 pandemic, people are looking for a new chapter in 2021.
But getting back to the film, Grierson & Leitch explain that getting Ghostbusters II off the ground wasn't easy, and not just because of the rumors that Bill Murray had no interest in a sequel. They explained that Columbia Pictures itself was wary of the idea at first. It was only given the full green light when writers Dan Aykroyd and Harold Ramis—Ghostbusters themselves—agreed to make the film lighter and more family friendly.
ARTICLE CONTINUES AFTER ADVERTISEMENT
So, the plot of Ghostbusters II was basically how to unite all of New York in good cheer to protect themselves against evil, and that's why New Year's Eve was chosen, because that's the day people believe that things are going to get better.
Hopefully, 2021 will have the same happy ending that Ghostbusters II had and we can move on with plenty of laughs and happiness.
Featured Image: Columbia Pictures
Source: Syfy Wire