Godzilla fans have waited for this match-up of the decade and were expecting to see it last year around spring time, but the ongoing pandemic delayed the premiere. Today, the first Godzilla vs. Kong trailer was released. With all the epic battle scenes in the trailer, we might've seen a glimpse of a new contender — MechaGodzilla.
After watching the trailer a few times, we were able to spot two quick scenes that may hint at the mechanical giant monster's appearance. Check out the two screenshots below: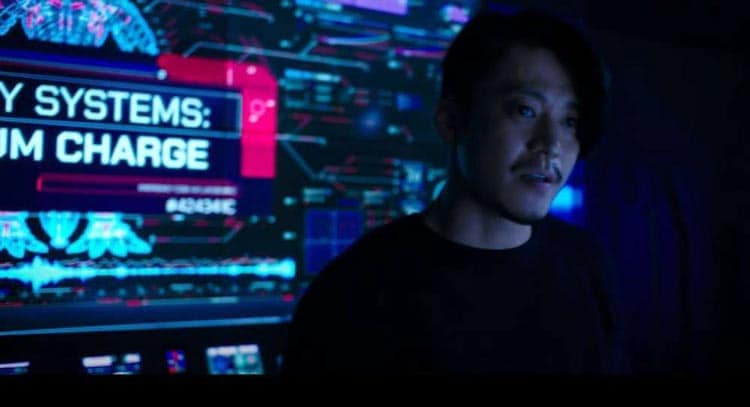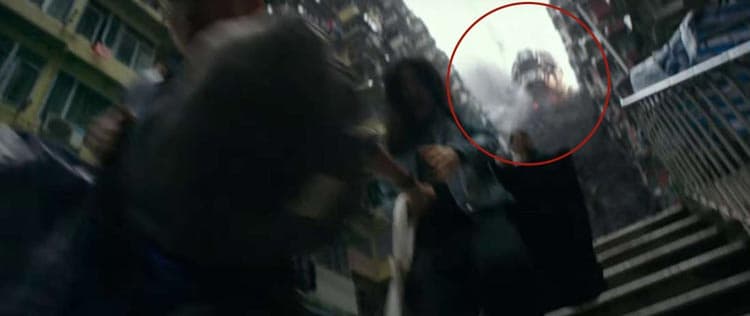 One image seems to show someone controlling MechaGodzilla and the other actually shows the menacing machine destroying tall buildings while people are running away.
MechaGodzilla first made its appearance in the Toho series movie titled Godzilla vs. MechaGodzilla. In this story, the mechanical kaiju was created by aliens to take down the king of the monsters. In other appearances after, MechaGodzilla would be created by man for the sole purpose of taking down Godzilla. It would go on to be one of the most recognizable monsters in the Toho Studios's films series. Steven Spielberg's Ready Player One borrowed the creative property during the film's climactic battle.
Though MechaGodzilla is not officially confirmed, it's hard to deny its appearance after seeing those quick shots. It also leaves us wondering what other kaiju may be making a special appearance.
This movie might end up turning a 1 v 1 match into a battle royale or perhaps a Godzilla/Kong team-up. Either way, there's going to be some epic-sized fight scenes. And like the movie poster tagline says, "One will fall".
Godzilla vs. Kong will premiere March 26 in theaters and on HBO Max at the same time.
Featured Image: Warner Bros.
Source: Warner Bros./Legendary Pictures

ADVERTISEMENT
---
This post has affiliate links, which means we may earn advertising money if you buy something. This doesn't cost you anything extra, we just have to give you the heads up for legal reasons. Click away!