Netflix released a new teaser trailer for its animated Pacific Rim: The Black series. The anime is set in the same universe as the live-action film by Guillermo del Toro. The teaser also announced a March release date.
The teaser starts off with news reports coming from Australia saying kaiju have emerged from the underwater breach and the giant monsters assault cities throughout the country. A shot of the brother and sister protagonist duo are revealed as they prep to pilot their jaeger. "What do we do?" the sister asks. Her brother replies calmly with one sentence: "Initiate the Drift."
Pacific Rim: The Black will release on Netflix March 4.
We stay, and fight. #PacificRimTheBlack streams March 4th. pic.twitter.com/Ghy4AlvUzs

— NX (@NXOnNetflix) February 1, 2021
ARTICLE CONTINUES AFTER ADVERTISEMENT
Pacific Rim: The Black is set between the events of Guillermo del Toro's Pacific Rim film and its sequel, Pacific Rim: Uprising. The anime series will follow a brother and sister who discover an abandoned jaeger and defend Australia from kaiju attacks. How a they learn to pilot the giant mech is still unknown.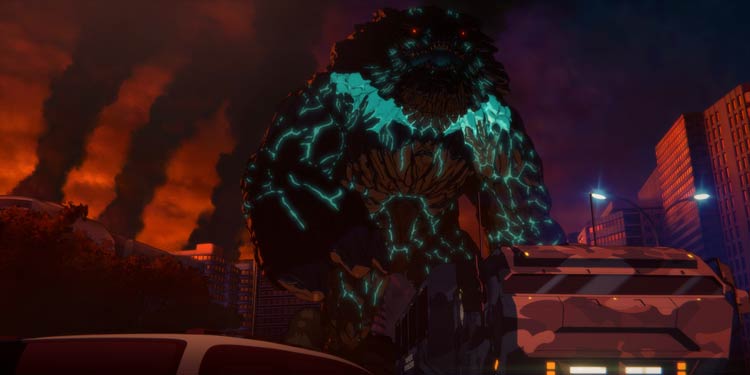 ARTICLE CONTINUES AFTER ADVERTISEMENT
The anime series has been in development since 2018. Legendary Entertainment is producing while Polygon Pictures, the animation studio that brought several anime projects to Netflix like the Godzilla anime trilogy, will provide animation for the show. Greg Johnson and Craig Kyle come in as writers. They've written several X-Men animated series such as X-Men: Evolution.
Here's a quick synopsis of Pacific Rim: The Black:
ARTICLE CONTINUES AFTER ADVERTISEMENT
Long ago, humanity defeated the Kaiju. Now, they're evacuating Australia. Join a pair of siblings and their battered, long-abandoned Jaegar as they battle across a continent of danger.
Pacific Rim: The Black premieres on Netflix starting March 4, 2021. There's going to be a lot of giant monsters fighting next month.
Featured Image: Netflix
Source: Twitter/Netflix
ADVERTISEMENT
---
This post has affiliate links, which means we may earn advertising money if you buy something. This doesn't cost you anything extra, we just have to give you the heads up for legal reasons. Click away!