When Travis Knight brought back the generation one designs for his 2018 Transformers spinoff film Bumblebee starring Hailee Steinfeld (The Edge of Seventeen, Hawkeye series) along with a well-written script, it was met with praise by both fans and critics. Knight's success with the franchise had a ripple effect and now there are two new Transformers films being developed. One will be directed by Steven Caple Jr. (Creed II) and he has reportedly found his lead actor. According to Deadline, Anthony Ramos, best known for his role in Hamilton, will be playing the lead role.
Expect More Transformer Films
It has also been reported that Ramos has been Caple's top choice since taking on the new Transformers project. Ramos is now in the process of doing screen and chemistry tests to find the female lead of the movie. Reports say Kiki Layne (Coming 2 America, The Old Guard) and Dominique Fishback (Judas and the Black Messiah, Project Power) are the two frontrunners for the female lead role. Paramount and Hasbro are looking for a "Tessa Thompson type" for the movie. Tessa Thompson was in Creed, Creed II, Thor: Ragnarok, Avengers: Endgame, and is set to reprise her Valkyrie role in Thor: Love and Thunder.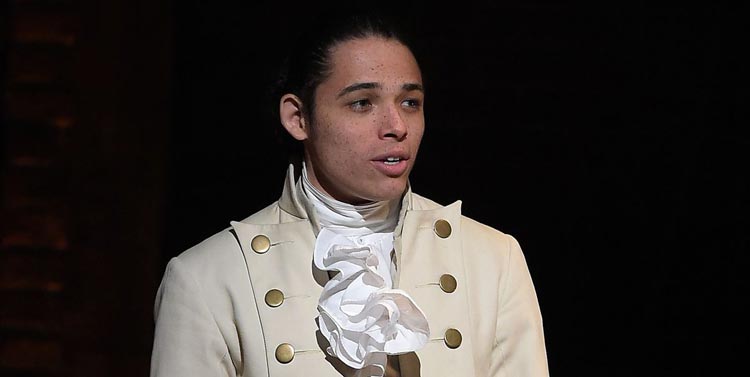 Caple's Transformers film that will have Anthony Ramos leading the film will be part of the same universe as Travis Knight's Bumblebee. As mentioned earlier, Knight brought back nostalgic designs and colors from the original 80's cartoon series making the robot characters more recognizable by Transformer fans — a departure from Michael Bay's Transformers universe. The other Transformers movie being developed will be directed by Angel Manuel Soto (Charm City Kings) and is set in the Transformers: Beast Wars universe where the Cybertronians battle for Earth during the prehistoric era.
2007's Transformers movie was a box office hit.
The first Transformers live-action film in 2007 was a box office hit and catapulted Shia LeBeouf's career and introduced us to Megan Fox. Since then, the Bayverse Transformers have seen its share of ups and downs, but at one point the franchise was bringing in over a billion dollars at the box office each movie. Transformers: Dark of the Moon, on its own, brought in $352 million domestically and over $1.1 billion worldwide.
The decline started with Transformers: Age of Extinction and Transformers: The Last Knight, both had Mark Walhberg take the lead role from LeBeouf. Both didn't match up to their predecessors at the box office. After that, director Michael Bay stepped down and the soft reboot project, Bumblebee, was given to Travis Knight. Bumblebee had overwhelming critical praise by fans and critics and word-of-mouth spread quicker than you say can Cybertron. A new spark for the franchise ignited future Transformer films. Hopefully, if done right, Caple's Transformers film with Anthony Ramos can have the same nostalgia and success as Knight's Bumblebee film.