Marvel Studios dropped two new Spider-Man stills from Spider-Man: No Way Home with both offering detailed looks at Tom Holland's Spidey suit.
Entertainment Weekly released the photos alongside an interview with No Way Home star Tom Holland who discussed working with Alfred Molina and what seems to be the end of the current Spider-Man franchise. The first new Spider-Man image shows Peter in his black and red suit on top of a vehicle outside the Sanctum Sanctorum while Doctor Strange watches. The second shows Peter and MJ gliding from a rail.
See the new Spider-Man No Way Home Images Below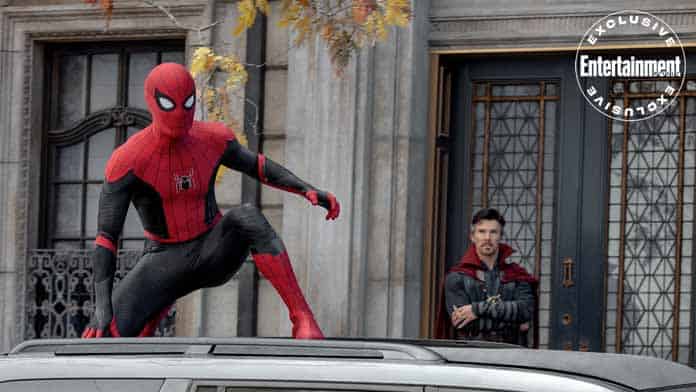 ARTICLE CONTINUES AFTER ADVERTISEMENT
"The first film, [director] Jon Watts and I were sort of flying by the seat of our pants," Holland said in the Entertainment Weekly interview. "This one, I think we both felt really confident, so we were able to relax. We actually had so much more fun on this one than we did on the previous two."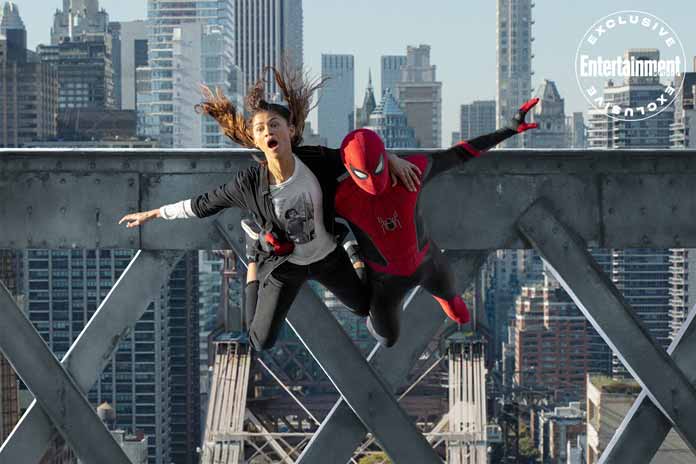 Tom Holland continued to talk about how special it's been working with Zendaya who plays MJ and Jacob Batalon, who plays Peter's best friend, Ned Leeds.
ARTICLE CONTINUES AFTER ADVERTISEMENT
"We've been making these films for five years now," Holland said. "We've had such an amazing relationship, the three of us. We've been with each other every step of the way. We've done every single film, every single press tour. So this one scene, [we didn't know] if this would be the last time [we were all working together.] [It] was heartbreaking but also really exciting because we're all moving into the next chapter of our careers. So sharing that moment with them was maybe the best day I've ever had on set. I don't think I've cried like that ever."
Spider-Man No Way Home premieres in theaters only on December 17th. We'll find out then what exactly is happening in these new Spider-Man images. We'll also see what happens to our friendly neighborhood Spider-Man in the multiverse and who else might appear in Tom Holland's Spiderverse.