The anticipation is growing for the new Mortal Kombat film, which hits theaters and HBO max simultaneously next month. To whet the appetites of fans who can't wait, the HBO Max YouTube channel posted a special "Meet the Kast" promotional video, that introduces many of the cast and larger than life characters appearing in the film.
Mortal Kombat "Meet the Kast" Promo Video
The video provides behind-the-scenes commentary on the filming of the adaptation of the popular gaming series, and touches on everything from stunt work to design choices to how the actors brought their characters to life.
"I've always talked about respecting the material and respecting the fans," said Simon McQuoid in the promotional video. "They all deserve to see their beloved character elevated to this cinematic height."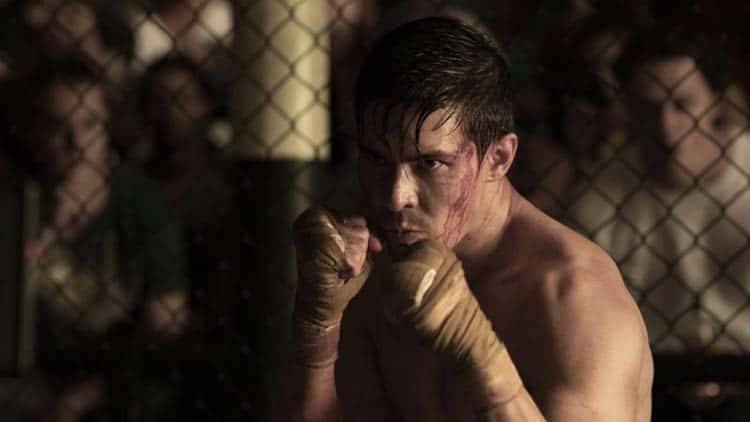 Lewis Tan, who plays Cole Young in the future blockbuster, weighed in on what fans can expect from the Mortal Kombat reboot film.
"This really comes across as a powerful experience that we haven't seen before," he noted. "It's this grounded, dramatic, but violent tale."
That's to be expected considering the video game source material it's based on, which is known for its violence. However, that's not all this movie is. In fact, Chin Han, who plays Shang Tsung, shared that there's a lot of story that fans will be invested in.
"What is so striking about Mortal Kombat is how expensive the story is," he said. "A significant portion of this rich nature can be contributed to the film's large cast of characters."
According to promo, most of the beloved characters people know from the game are represented in the Mortal Kombat reboot film.
"The interesting thing about playing a video game character is that you have to walk this line of being larger than life but also making that person real," said Mehcad Brooks, who will be playing Jax.
Thankfully, it won't be much longer until we can all see what they're talking about! Mortal Kombat debuts in theaters and on HBO Max April 23. The reboot film is directed by Simon McQuiod. Mortal Kombat stars Lewis Tan as a new character named Cole Young. The cast also includes Jessica McNamee as Sonya Blade, Hiroyuki Sanada as Scorpion, Joe Taslim as Sub-Zero, Ludi Lin as Liu Kang, Mehcad Brooks as Jax, Josh Lawson as Kano, Tadanobu Asano as Raiden, Chin Han as Shang Tsung, and Sisi Stringer as Mileena.
Official Synopsis
"MMA fighter Cole Young, accustomed to taking a beating for money, is unaware of his heritage—or why Outworld's Emperor Shang Tsung has sent his best warrior, Sub-Zero, an otherworldly Cryomancer, to hunt Cole down. Fearing for his family's safety, Cole goes in search of Sonya Blade at the direction of Jax, a Special Forces Major who bears the same strange dragon marking Cole was born with. Soon, he finds himself at the temple of Lord Raiden, an Elder God and the protector of Earthrealm, who grants sanctuary to those who bear the mark. Here, Cole trains with experienced warriors Liu Kang, Kung Lao and rogue mercenary Kano, as he prepares to stand with Earth's greatest champions against the enemies of Outworld in a high stakes battle for the universe. But will Cole be pushed hard enough to unlock his arcana—the immense power from within his soul—in time to save not only his family, but to stop Outworld once and for all?"