As fans eagerly await the upcoming Disney+ series, Hawkeye, which is expected to be another hit show from its partnership with Marvel Studios, details continue to be leaked out little by little.
According to CBR.com, the latest tidbit to whet fans' appetite for the upcoming series are behind-the-scenes photos that were posted by JustJared showing Dickinson and Bumblebee star Hailee Steinfeld wearing Kate Bishop's signature purple and black costume and aiming her bow.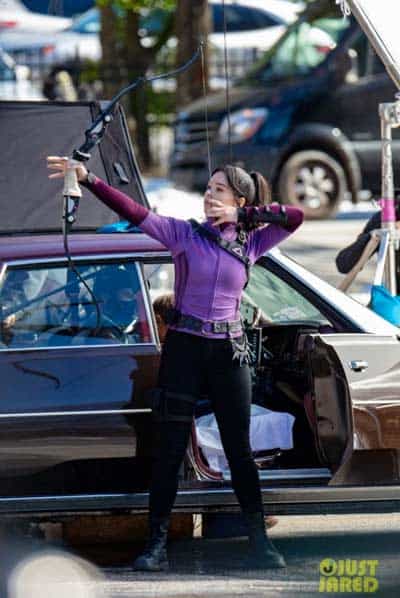 ARTICLE CONTINUES AFTER ADVERTISEMENT
Other set photos show Steinfeld with series star Jeremy Renner, though the young archer is never sans the bow.
Unlike Renner, who played Hawkeye in several of the MCU films already, Steinfeld is making her Marvel debut in the new Disney+ series.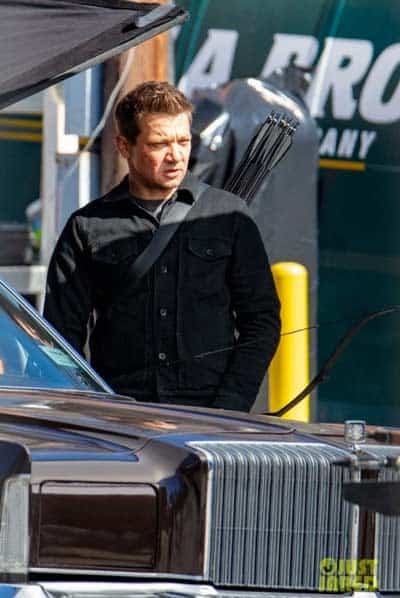 ARTICLE CONTINUES AFTER ADVERTISEMENT
For those unfamiliar with the character, Kate Bishop debuted in 2005's Young Avengers comic series, at a time where Clint Barton had died in the Marvel 616 Universe. In Hawkeye, the show is expected to expand on the storyline of Barton following the loss and eventual re-claiming of his entire immediate family in Avengers: Endgame.
Rumors are that Steinfeld's Bishop will become a protégée of Barton's, as she trains to eventually take on the mantle of Hawkeye. This is the popular storyline from Matt Fraction and David Aja's beloved Hawkeye comic series, which saw Barton training Bishop as Hawkeye in the rough streets of New York City. Hawkeye began filming in New York City at the tail end of last year, so expect that aspect of the story to remain.
ARTICLE CONTINUES AFTER ADVERTISEMENT
Expect Hawkeye and Bishop to battle foes in the series such as the Tracksuit Mafia and it will also explore why Barton became the vigilante Ronin after Avengers: Infinity War.
Joining Renner and Steinfeld in the show are Vera Farmiga as Eleanor Bishop, Florence Pugh as Yelena Belova, Fra Fee as Kazi, Tony Dalton as Jack Duquesne/Swordsman, Alaqua Cox as Maya Lopez/Echo and Zahn McClarnon as William Lopez.
Though there's no premiere date set yet, it's expected that the Disney+ series will air sometime before 2021 comes to an end.