Loki Episode 2 Spoilers Below
Loki episode 2 starts with the TVA continuing to be troubled by the elusive and mysterious figure of another Loki who continually skips through time. The suspect's latest stop is a 1985 Renaissance festival, where TVA agents converge on the suspect's position. All of the agents are killed by the unknown attacker but this time one is taken hostage as the shadowy figure collects another of the TVA's time resetting devices.
Back at TVA HQ, Loki is finally starting to get the hang of being a time cop in terms of reviewing the specifics in his own cubical. Now in office attire of a suit, he reviews all things TVA with the cartoonish hologram of a clock that quizzes him about the job.
Mobius informs Loki that they've found another lead on the suspect and the two agents dash off to the scene of the crime in 1985 with a small force of armed TVA agents.
They don't have a lot of time, however, as the altered timeline they occupy only has a few minutes left before it has to be reset to prevent further damage. Mobius seeks Loki's insight about the crime committed, trying to figure what the time bandit is doing and where he's headed next.
Loki ambles about as the clock ticks down and Mobius argues for his agents to hold off on resetting the timeline just a bit longer. However, Loki's game is soon revealed, that he's been wasting their time. The TVA agents set the timeline to reset and depart.
Is Loki starting to get the trust he needs from Mobius?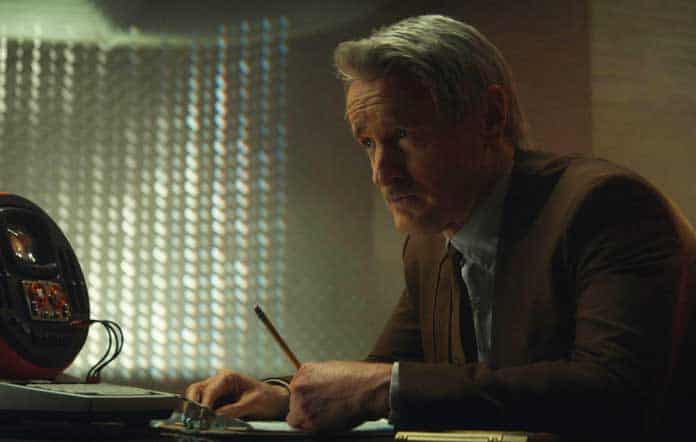 This latest move is starting to make Mobius's co-workers and boss question just how useful Loki will be in tracking down, well, Loki. Mobius argues again to just give him a shot, considering the trickster may be their only hope of finding the Sacred Timeline's number one enemy. He also has a chance to speak with Ravona about souvenirs from the timeline missions and why he can't have any in his office.
To show some smarts with the investigation, Loki decides to hit the books by digging into the TVA's archives of various timelines. He does so from the TVA's library where stuffy patrons try to shush him and the librarian refuses to release certain classified information restricted to someone like Loki.
Loki and Mobius also take a break to chat about the enormity of a place like the TVA and what role Mobius plays in all of it. Trying to find some sense of humanity in such an agent, Loki discovers that Mobius has a thing for jet skis. Mobius has apparently dreamed of riding one but that his work won't permit it.
"I think a TVA agent showing up on a jet ski on the Sacred Timeline, that would create a branch for sure," admits Mobius. That being said, he does confess it would be really fun.
As Loki sifts through the timeline in episode 2, he notices something interesting about the events of Thor: Ragnarok: apocalyptic events are not as well recorded in terms of events and survivors. Loki relays this info to Mobius and believes the culprit is hiding out during apocalyptic events, where it is easiest to blend in without deeply affecting the Sacred Timeline.
To test this theory, Loki and Mobius venture to the volcanic disaster of the fall of Pompeii with the eruption of Mount Vesuvius in 79AD. Mobius recommends something simple to test how little the timeline changes but Loki is never one to pass up a chance for showmanship.
Loki quickly grabs the attention of the citizens of Pompeii by announcing loudly that the volcano is going to erupt. Soon, Mount Vesuvius erupts and Loki and Mobius check the timeline. No changes. It seems clear now that their targeted Loki is residing in one of the many apocalyptic events of the Sacred Timeline.
This new information leads to them to the year 2050, where Earth is soon to experience another cataclysmic event. Loki, Mobius, and another group of TVA agents venture to this spot to get a jump on the suspect. Having cornered the culprit to a big-box store, Roxxcart (a reference to the MCU's oil business of Roxxon), they believe they have a chance to stop the time-skipping Loki.
Did Marvel Studios Introduce Us To The Real Lady Loki in episode 2?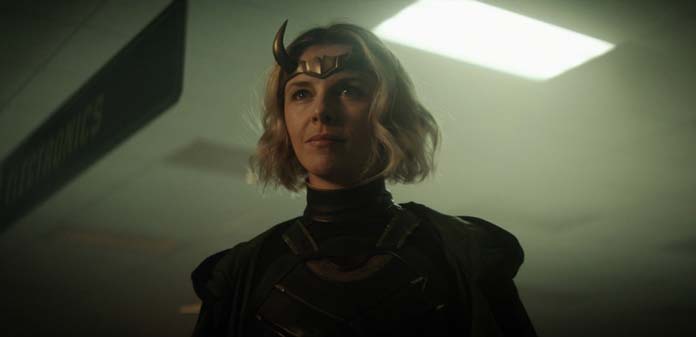 While Loki does find the suspect in episode 2, he's surprised to find that time-skipping criminal can possess other beings, leading to Loki battling store employees both lanky and bulky. It is only after a few skirmishes and banter that Loki finally learns the truth of who he is hunting. Yes, it's another Loki but the gender-swapped Lady Loki (Sophia Di Martino) from another part of the multiverse.
"This isn't about you," she tells him before enacting her plan of setting off a time-resetting bomb that will further fracture the Sacred Timeline. Curious, Loki follows Lady Loki to her next destination through a time portal, leaving the TVA scrambling to repair the massive damage to the timeline (if they even can). Mobius watches Loki depart and just knows he's going to face some harsh punishment for this error.
Catch Marvel's Loki episode 2 now. New episodes of Loki premiere Wednesdays on Disney+.