Millions of people have already checked out Wonder Woman 1984 on HBO Max and its limited theatrical release, and it's clear that fans still love seeing Gal Gadot in the titular role.
The studio wasted no time in announcing plans for Wonder Woman 3 with Gadot back on board, but thankfully, we won't have to wait too long to see her play the Amazon warrior again.
According to Comicbook.com, Wonder Woman will take on an expanded role in the eagerly anticipated released of Zack Snyder's upcoming director's cut of Justice League, which will be bowing on HBO Max in March.
In a recently released image from the film, Wonder Woman is shown battling Steppenwolf with her sword and shield at the ready, setting up a battle fans have been hoping for.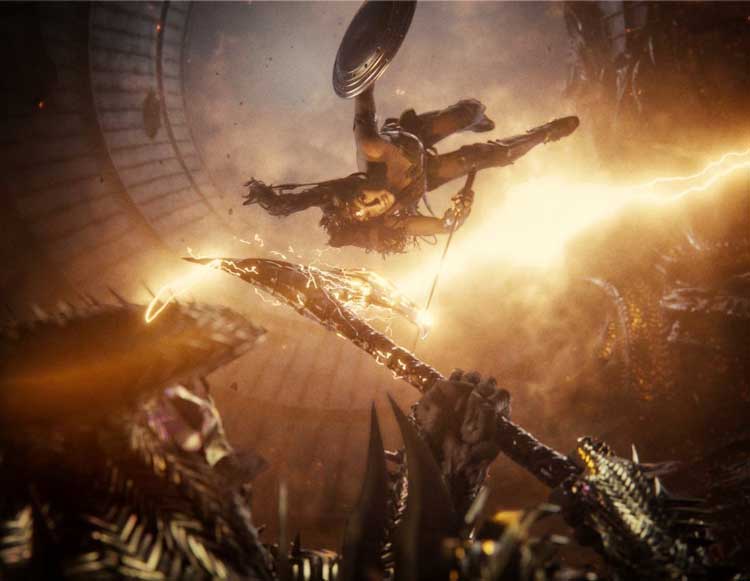 The exclusive photo was revealed on Twitter with the caption: "Let's make #RestoreTheSnyderVerse trending worldwide today to show your support for @ZackSnyder and SnyderVerse as the canon of DCEU!"
In the image, Gadot's Wonder Woman is midair diving down as Steppenwolf readies his Electro Axe, which can be seen charging with energy.
Those who saw the original release of Justice League, which was finished by Joss Whedon, were mostly disappointed by the battle sequence between the two characters, as it ended in kind of a whimper. Snyder's version of the battle is expected to be much grandeur and explosive, and have people see Wonder Woman for the incredible superhero she is.
Snyder's new cut, which is expected to include hours of new footage not seen before, will also spend more time on Themyscira and include new sequences with Connie Nielsen's Queen Hippolyta.
"Zack had already called me to ask if I would be okay with a reissue of the film with changes," Nielsen told THR. "And I asked him, 'Well, will you bring back the Amazon chapter the way you had written it and had filmed it?' And he said, 'Absolutely.' And then I said, 'And Zack, will you also bring back my quite incredible stunt, running up the walls?' And he said, 'You got it.' So I said, 'Yeah, definitely. You've got my blessing. Absolutely.'"