John Wick 5 is confirmed and it'll be shot back to back with the 4th installment of the franchise. During Lionsgate's earnings call, CEO John Feltheimer said, "We're also busy preparing scripts for the next two installments of our John Wick action franchise, with John Wick 4 slated to hit theatres Memorial Day weekend 2022. We hope to shoot both John Wick 4 & 5 back to back when Keanu becomes available early next year."
Lionsgate has benefitted from the John Wick franchise. John Wick 3 pushed the total earnings of all three to $584.2 million and a Starz John Wick spinoff TV series centered on The Continental is coming. There is no slowing down John Wick right now.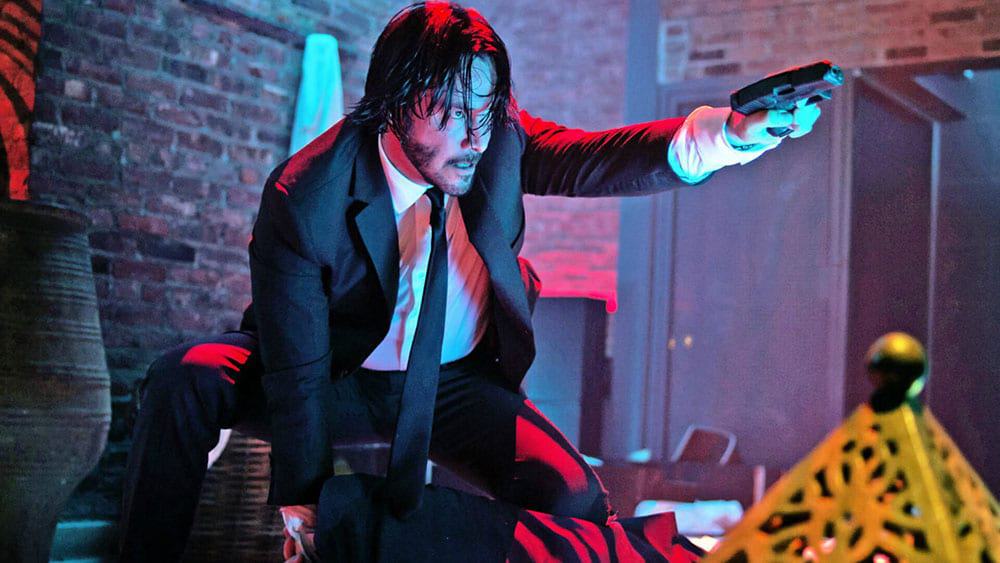 John Wick 4 is scheduled to be released on May 27, 2022, Memorial Day weekend. When sequels are are shot back to back, the second movie usually follows shortly. We won't have to wait for more Wick action after the fourth installment.
Keannu Reeves is currently working on Matrix 4 for Warner Bros. and Village Roadshow and is shooting in Berlin, Germany. Reeves shot Matrix: Reloaded and Matrix: Revolutions (part 2 and part 3) back to back. Matrix: Revolutions released just a few months after Matrix: Reloaded. It'll be cool if John Wick 4 and 5 are only a few months apart!
Featured Image: Lionsgate
Source: Twitter, Lionsgate
---
This post has affiliate links, which means we may earn advertising money if you buy something. This doesn't cost you anything extra, we just have to give you the heads up for legal reasons. Click away!