The worldwide success of Game of Thrones and its ending in 2019 has spurned fans on a frantic search for potential spin-offs and more content. You're in luck—a prequel is on its way! Here's what to expect from HBO's upcoming Targaryen-focused series House of the Dragon.
How Did This Game of Thrones Prequel Come To Be?
Fans are surely wondering how this prequel came to be, as House of the Dragon is set hundreds of years before the events and plotline of Game of Thrones. With a focus on the Targaryen House and family line, fans hope it also reveals more about Daenerys' predecessors. Due to the catatonic success of Game of Thrones, creators had initially tried to launch a show titled "Age of Heroes," with Naomi Watts as the main actress, but the pilot flopped. In response, George R.R. Martin has co-created, with Ryan Condal and Game of Thrones' director Miguel Sapochnik, House of the Dragon, which looks like a promising hit.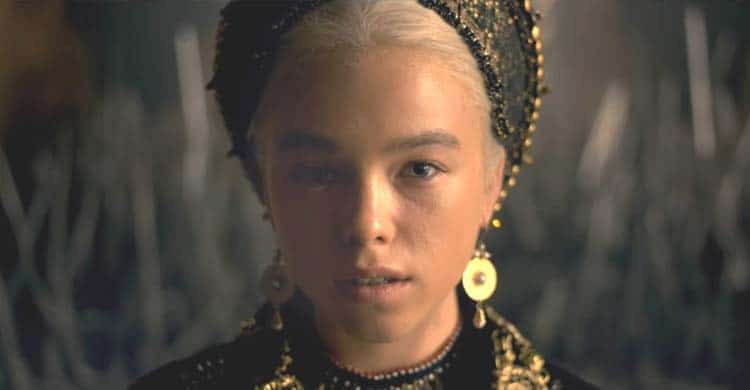 What Storyline's is House of the Dragon Focusing On?
Martin is focusing the show's story details on adapted arcs from his own Fire & Blood. The show's trajectory is skipping past Aegon's Conquest 300 years in the past and instead is more centered around the 200-year-old Targaryen Civil War, or the infamous Dance of the Dragons. Most of the conflict for this war started during Viserys' reign, with House of the Dragon kicking off just after his death. Rhaenyra, or Viserys' chosen heir, is challenged by Aegon II, or Viserys' son. Alicent Hightower is also involved. This divides all of Westeros into two parts: the greens, or the people who support Aegon, and the blacks, who support Rhaenyra.
Leading up to this, House of the Dragon released a trailer showing all three rulers. Rhaenyra, Aegon II, and Alicent are all alive and well, along with many other Targaryens and several free-roaming dragons. Quite the contrast to Dany's story. The show also plans to explore the characters' younger selves and histories, in turn, exposing more on how and why Dany turned "Mad" in season 8 of Game of Thrones—a transformation that is still ill-received among many fans of the character.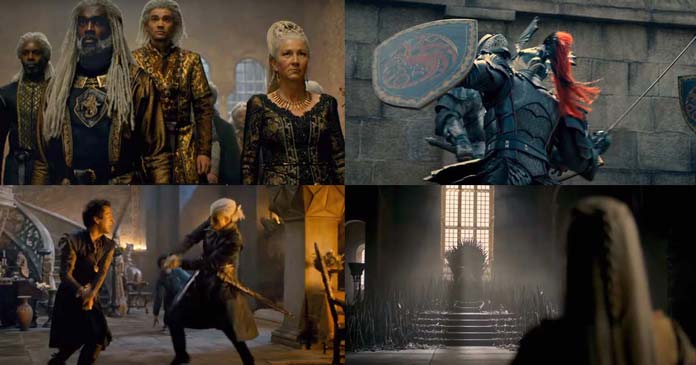 Who Is in the Cast?
With a mostly British cast, many iconic actors make up the cast of House of the Dragon. Paddy Considine from Hot Fuzz is playing King Viserys I. Matt Smith from Doctor Who is set to play Daemon Targaryen, or Viserys' younger brother. Beside them, Emma D'Arcy (Truth Seekers) will play Rhaenyra, who later marries Daemon, with Olivia Cooke from Ready Player One as Alicent Hightower. Rhys Ifans from Harry Potter will also play Otto Hightower—Alicent's father and current Hand of the King.
Sonoya Mizuno (Lady Mysaria), Steve Toussaint (Corlys Velaryon), Eve Best (Rhaenys Velaryon), Graham McTavish (Ser Harrold Westerling) and Jefferson Hall (Lord Jason Lannister), among others, will also make an appearance as more minor characters.
House of the Dragon Release Date on HBO and HBO Max
There's no date yet released, but fans can anticipate the show coming to HBO by 2022. Filming for House of the Dragon started in April 2021, while the teaser trailer confirmed the 2022 anticipated release date. Game of Thrones seasons typically aired in April of that year, to keep up with award shows, and fans speculate House of the Dragon will follow that same formula. In the meantime, catch up on past Game of Thrones seasons via HBO Max to get yourself prepped for this amazing Targaryen House prequel. Stay tuned!