A couple months have passed now since seeing the first footage of Godzilla vs. Kong and fans with keen eyes spotted what could be Mechagodzilla. That snowballed into fan theories like the reason why Godzilla seems to be terrorizing the city is because Mechagodzilla is disguised with some kind of skin suit. Then multiple toy lines started releasing Mechagodzilla action figure images via social media. While the anticipation for the upcoming battle between Godzilla and Kong is getting bigger, there has been hints of a third kaiju joining the battle royale — a mechanical giant menace. Finally, a new Godzilla vs. Kong international trailer confirms Mechagodzilla's appearance in the massive creature battle film.
The Mechagodzilla Theories Are True
In the first Godzilla Vs. Kong trailer, there was a brief glimpse of something large with glowing red eyes destroying buildings while people were running for their survival. There was also an image in the background of a screen that showed some kind of schematics that looks like Mechagodzilla.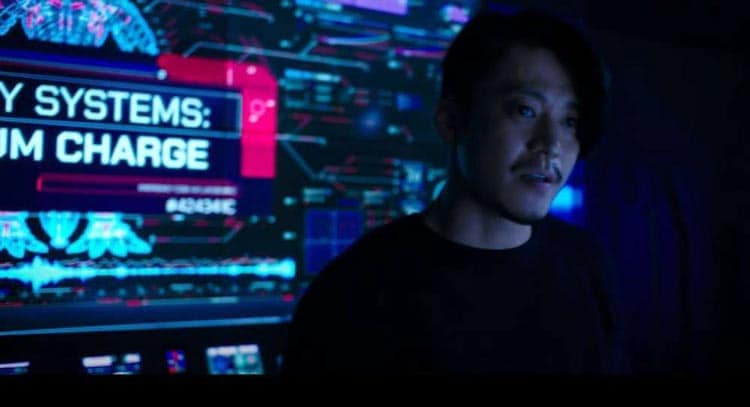 ARTICLE CONTINUES AFTER ADVERTISEMENT
Director Adam Wingard confirmed that the toy release was legit. In the new Godzilla Vs. Kong new international trailer, which doesn't really spoil anything at this point, is the best look we get so far of Mechagodzilla. Check it out below:
[SPOILER ALERT!] Legendary's official Weibo account has released the Final Trailer of #GodzillaVsKong , lots of new footage. https://t.co/ypBAWmSNSw
@KaijuNewsOutlet @TohoKingdom @OMEGAGORMARU @GodzillaLets pic.twitter.com/RrRXTlWJxS

— Katsumi_Mole (@vinctira) March 23, 2021
ARTICLE CONTINUES AFTER ADVERTISEMENT
The final scenes of the new international trailer teases Mechagodzilla, or at least his back and a close-up of his eye. It's clear that a full reveal of the giant mechanical menace is being saved for the film's release. The confirmation still doesn't tell us a lot about how Mechagodzilla will fit into the giant kaiju battle between Godzilla and Kong. Since it looks like it's created by humans, Mechagodzilla could be a last defense measure against the kaijus roaming the planet.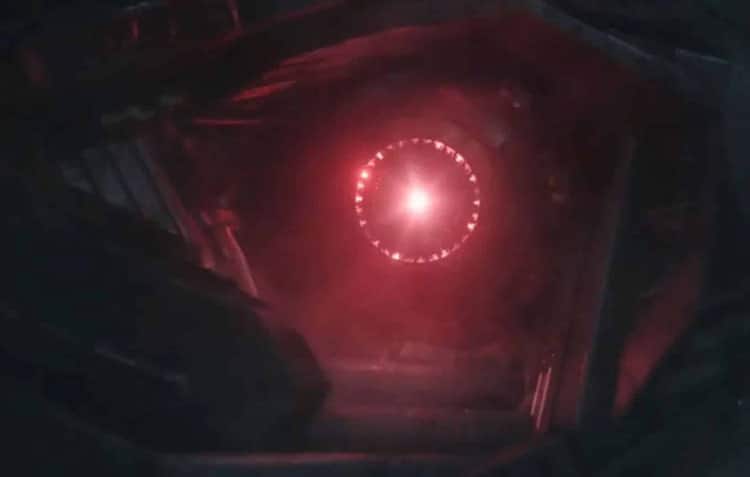 Godzilla Vs. Kong synopsis:
In a time when monsters walk the Earth, humanity's fight for its future sets Godzilla and Kong on a collision course that will see the two most powerful forces of nature on the planet collide in a spectacular battle for the ages. As Monarch embarks on a perilous mission into uncharted terrain and unearths clues to the Titans' origins, a human conspiracy threatens to wipe the creatures, both good and bad, from the face of the earth forever.
ARTICLE CONTINUES AFTER ADVERTISEMENT
As the gigantic Kong meets the unstoppable Godzilla, the world watches to see which one of them will become King of the Monsters.
Godzilla Vs. Kong is directed by Adam Wingard and stars Millie Bobby Brown (Stranger Things), Brian Tyree Henry (Atlanta), Rebecca Hall (Iron Man 3), Julian Dennison (Deadpool 2), Danai Gurira (The Walking Dead), Jessica Henwick (Iron Fist), Alexander Skarsgard (True Blood), Shun Oguri (Gintama), Eiza Gonzalez (Baby Driver), Kyle Chandler (Friday Night Lights), Demian Bichir (The Nun),Van Marten (The Walking Dead), and Zhang Ziyi (Crouching Tiger Hidden Dragon).
The new Godzilla Vs. Kong international trailer heightened the anticipation of the battle we've been waiting for in the MonsterVerse.
Godzilla Vs. Kong debuts March 31st in theaters and on HBO Max.