James Gunn, director of the upcoming The Suicide Squad, has gone on record calling the upcoming The Batman movie, starring Robert Pattinson as the caped crusader, a film he is really looking forward to seeing.
The filmmaker recently took to Twitter answering questions from fans and expressed his excitement for the film and revealed some big tidbits about some DC Studio upcoming projects.
ARTICLE CONTINUES AFTER ADVERTISEMENT
When a fan asked the Guardians of the Galaxy director why he was so excited about the film, he answered that he had great respect for Matt Reeves, who is producing and directing The Batman.
He called Reeves "one of a handful of directors whose artistry can be seen in every film he's directed," citing his personal voice as a deciding factor. "His personal voice, & his humanity, have never been drowned out by commercial or corporate pressures," he added.
ARTICLE CONTINUES AFTER ADVERTISEMENT
Another fan asked him about his own film, The Suicide Squad, and wondered if someone would need to have seen the first film to enjoy this sequel. It's a question that Gunn has heard before.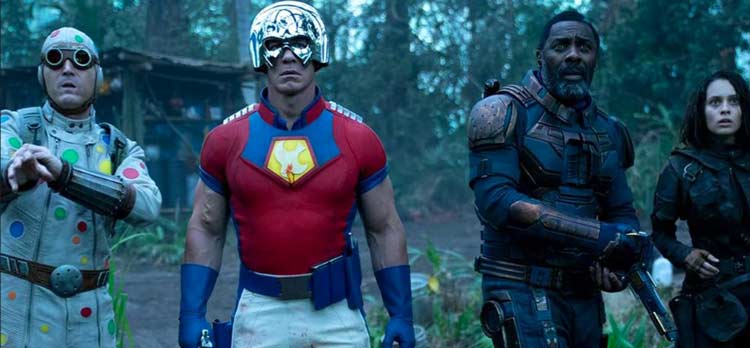 "As I've said before, #TheSuicideSquad story stands on its own, and there is no need to see the first one to know what's going on," he answered.
ARTICLE CONTINUES AFTER ADVERTISEMENT
The director also praised the DC higher ups for allowing him the freedom to do what he wanted, including featuring lesser-known characters like Weasel and Javelin. He admitted that as a big comic book fan most of his life, there aren't too many characters he's unfamiliar with, but he did find some he wasn't aware of during his research.
He used the phrase "no-holds barred" when describing that freedom and explained what that meant exactly.
"No holds barred means I wasn't constrained by the formulas of most tentpole films OR budget OR rating," he said. "YES sometimes those constraints can be a help, so I was committed to first & foremost telling a tight story about unlovable characters we could love."
This post has affiliate links, which means we may earn advertising money if you buy something. This doesn't cost you anything extra, we just have to give you the heads up for legal reasons.