Emilia Clarke is the next Game of Thrones star to join the Marvel Cinematic Universe. The Emmy-nominated actor officially confirmed her role in the upcoming Secret Invasion series during a virtual appearance on The Tonight Show Starring Jimmy Fallon. The Disney+ series is an adaptation of the 2008 crossover series by Marvel Comics.
Clarke appeared virtually on The Tonight Show to promote her new comic series, M.O.M.: Mother of Madness, which she serves as co-writer along with Isobel Richardson and Marguerite Bennet. Clarke was able to confirm her Secret Invasion casting, but not much else. Marvel Studios' top-secret level security kept her from saying anything about the show's plot or who she's actually playing.
"The first people I spoke to from Marvel were their security team," Clarke said to Fallon. "And I am convinced… there is a man outside my house, there's been a car parked there for a long time, and I swear to God, it's undercover. They schooled me, and I don't know what to do."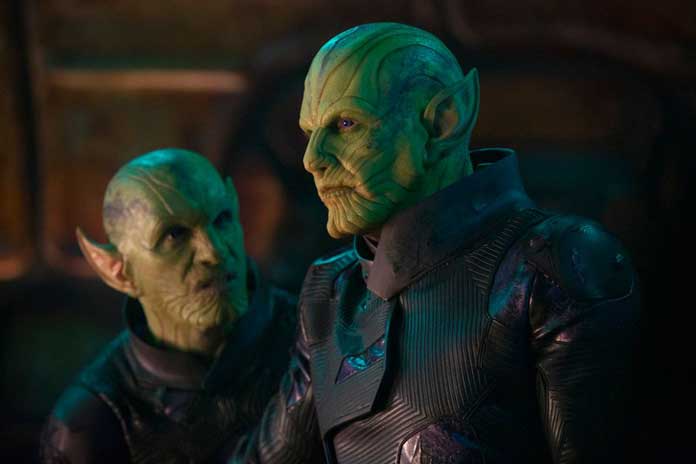 The Marvel Comics storyline of Secret Invasion involved a group of Skrulls — the green-skinned, shapeshifting aliens from Captain Marvel and a WandaVision post-credit scene — who infiltrated and invaded Earth by secretly morphing into several Marvel superheroes. The original Secret Invasion crossover featured The Avengers, The Fantastic Four, Young Avengers, and Thunderbolts. With the MCU's and Clarke's secrecy, there's no telling who or what may be in the Disney+ series.
Emilia Clarke will be joining Samuel L. Jackson and Ben Mendelsohn. Jackson will be reprising his role as Nick Fury along with Mendelsohn coming back as Talos from the Captain Marvel film. The Secret Invasion series cast also includes Kingsley Ben-Adir, Olivia Colman, Killian Scott, Christopher McDonald, and Carmen Ejogo. No other roles other than Fury and Talos have been disclosed.
Clarke will be the fourth Game of Thrones star to join the MCU. Peter Dinklage was the first to appear in a Marvel Studios film back in 2018's Avengers: Infinity War. Kit Harington and Richard Madden will play big roles in Marvel Studios' The Eternals. Harington will play Black Knight while Madden will play one of the Eternals named Ikaris.
UPDATED: Marvel Studios' Secret Invasion series premieres June 21 on Disney+.