Netflix has revealed exactly who's playing who in their upcoming live-action rendition of the beloved Cowboy Bepop anime series. As it airs on November 19th, fans can look forward to a faithful depiction of the theme song as well as the iconic title sequence. The best part is that the fabulous actors chosen to play these classic characters are all familiar and well-known faces. Take a look!
Cowboy Bebop Characters To Know and Who Is Playing Their Roles
John Cho as Spike Spiegel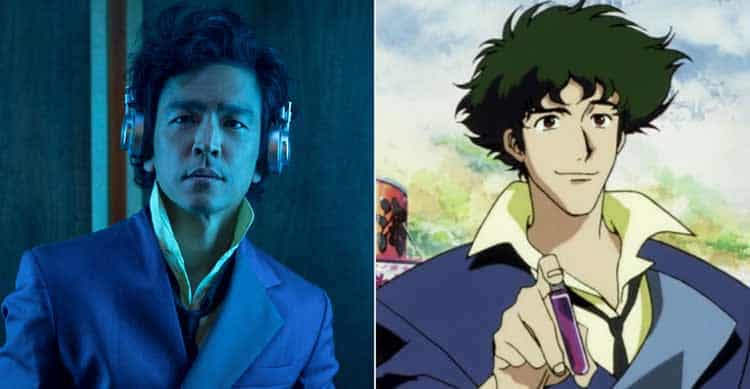 The star of Cowboy Bepop, he's played by none other than the hilariously brilliant John Cho. Fans adore Spike as the man who is unafraid to get his ass whooped by a woman, the proprietor of ultra-fine hair, and a freelance bounty hunter. Cho will certainly do this ex-mobster and laidback character justice as he looks for a new crime partner among the stars.
Mustafa Shakir as Jet Black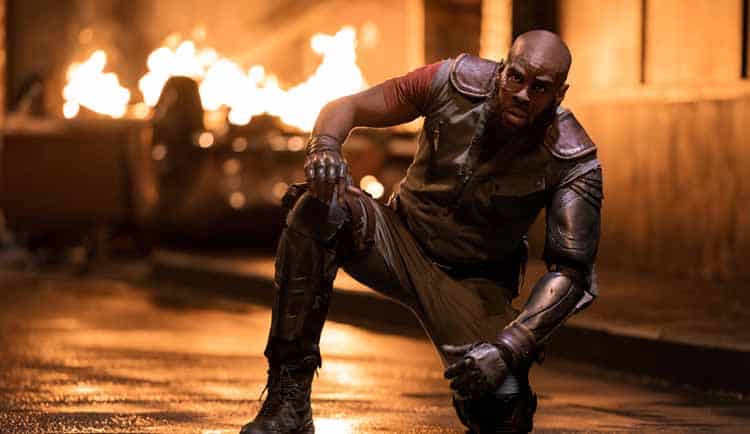 And no one is better as Spike's partner than Jet Black, played by legendary Mustafa Shakir. Once a cop of the Inter-Solar System Police, he transforms into a hunter alongside Spike, all while captaining the nominal ship known as the Bepop. He is another main character in Cowboy Bebop.
Daniella Pineda as Faye Valentine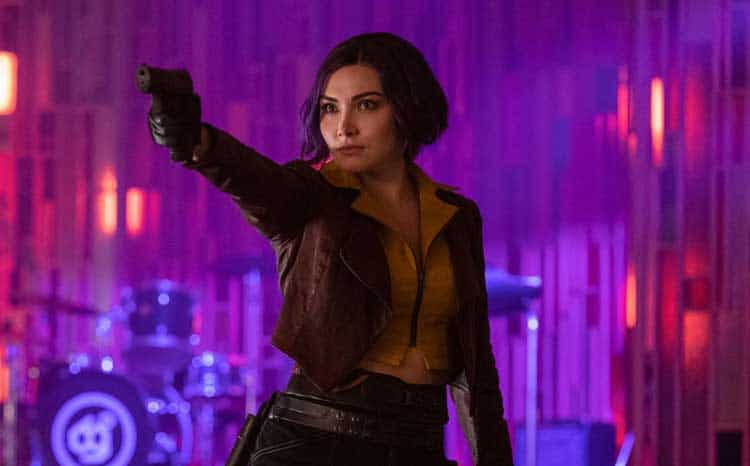 Another main character in Cowboy Bebop is Faye Valentine — a con artist and part bounty hunter, Faye hails from a mysterious and tragic past. Played by Daniella Pineda, she runs into the dastardly duo, Spike and Jet, early in the series.
Ein the Corgi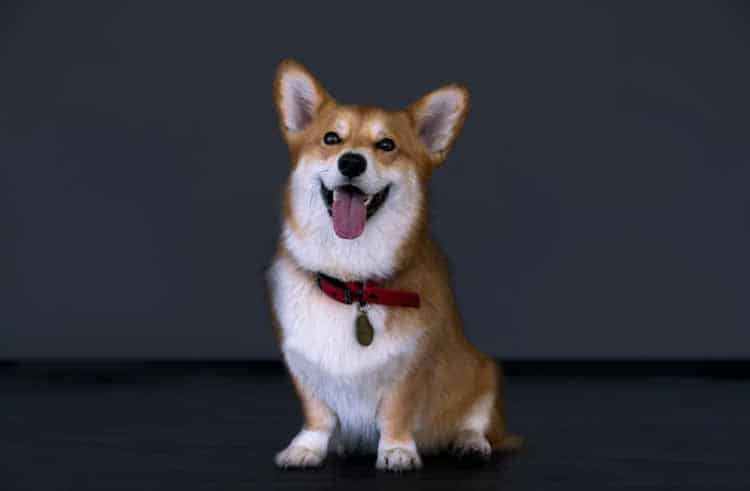 This character is certainly a fan favorite, as he's an actual Corgi, played by the adorable dog, Harry—who, of course, is an incredibly good boy. In the Cowboy Bepop world, Ein is a "data dog", or a genetically modified pupper who acquired high intelligence through intense experimentation. Abdul Hakim kidnapped him for the black market, but Spike rescued the dog before Adbul could make much of a profit. Ein now lives on the ship with the duo.
Ein's primary connection is to a character named Ed, a younger kid who later joins the Bepop. Netflix has otherwise stayed silent about Ed's involvement, though showrunner André Nemec has confirmed the character will be in the series…We just don't yet know who will play him.
Alex Hassell as Vicious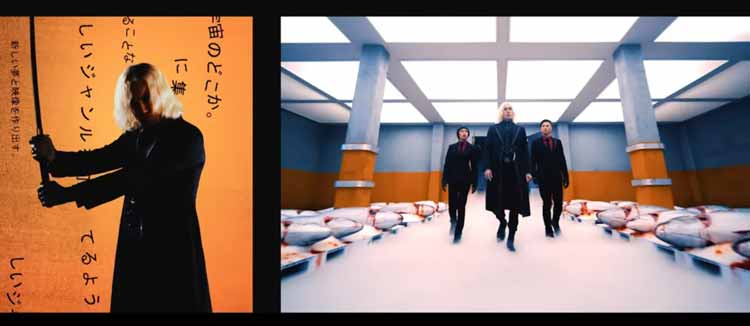 As a main antagonist for the show, it is no wonder the creators chose actor Alex Hassell. Vicious is presented as an earlier foil to Spike's character and becomes a large part of his backstory. Vicious is chief of the Red Dragon crime syndicate, a notorious family that he joined alongside Spike back in the day. But when Spike abandoned it as part of his past, Vicious stayed. In this new title sequence, he is shown crossing paths with his old friend once again, a shout-out to the original episode titled, "Ballad of Fallen Angels."
Tamara Tunie as Ana and Mason Alexander Park as Gren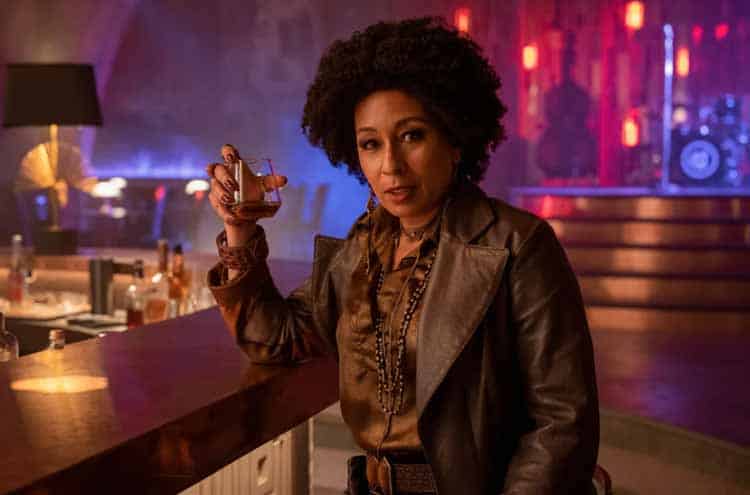 Played by non-binary Mason Alexander Park and Tamara Tunie, this duo has been formulated mainly for the adaptation. Gren, who also uses they/them pronouns, was a soldier in Vicious's crew until they were imprisoned during the Titan War, which occurred on the Martian moon. Afterwards, they changed their ways and became a saxophone player for Rester House, a popular bar on planet Calisto.
In the live-action, it appears as if Gren is acting more as Ana's partner-in-crime, who is holder of "the hottest of the underground bluesy jazz clubs on Mars." Ana, who is being described as Spike's mother figure, has no real connection to the original anime-verse. Fans speculate she could be tied to Annie—a convenience store owner from Mars who once acted as a Red Dragon informant for Spike.
A character that certainly woke up on the wrong side of the lab, Mad Pierrot was the subject of an experiment intended to create the ultimate assassin. Instead, it warps his mind to be eternally childlike, making him crazy while also giving him superhuman abilities. Mad turns killer and murders the lab officials who had administered the experiments. He is played by Josh Randall.
Adrienne Barbeau as Maria Murdock
As leader of the Space Warriors, or the Eco-Terrorists hoping to eliminate environmental disruption, Maria Murdock (otherwise known as "Twinkle"), becomes a target for the dynamic duo, Jet and Spike. Played by Adrienne Barbeau, she threatens to drop a gene-altering virus on the otherwise innocent colonists of the planet Ganymede.
Rodney Cook as the voice of Teddy Bomber
Portrayed by Rodney Cook, Teddy Bomber—also known as Ted Bower—becomes another target for our Bepop crew. As an anti-capitalist terrorist, he fills teddy bears with explosives and tosses them into corporate buildings, as well as other locations used by the interstellar elite.
Jan Uddin and Lydia Peckham as Asimov and Katerina Solensan
This inseparable pair represent a husband-and-wife team willing to do almost anything to escape their life on the asteroid colony, Tijuana. Their way out? Smuggling a dangerous performance-enhancing drug coined the "Bloody Eye" to pay out their debts and earn their freedom. They are played by the illustrious Jay Uddin and Lydia Peckham.
Cali Nelle as Abdul Hakim
Hakim is on one mission and one mission only: to find a mysterious, four-legged friend. While hunting this creature, he runs into Spike. This character is portrayed by Cali Nelle.
Ann Truong and Hoa Xuande as Shin and Lin
Beside Vicious are his two cronies, Shin and Lin. Brothers in the anime, they are played by actress and actor team Ann Truong and Hoa Xuande. They act as direct agents to the Red Dragon.
Elena Satine as Julia
The show gives fans a brief look into Julia, portrayed by the beautiful Elena Satine, and who is the enigmatic blonde clouding Spike's backstory. Fans know that Julia is the one who initially enticed Spike to leave the Red Dragon, even if he knew desertion could result in death and she remained a part of the crime family. After Spike was presumed dead in an ambush, Julia went on the run.
Ira Munn and Lucy Currey as Punch and Judy
Acting stars Ira Munn and Lucy Currey come alive as Punch and Judy, a literal Western-themed pair who provide updates on the most valuable bounties in the galaxy. They represent the hosts of Big Shot, a television show viewed by the anime characters. It is often blaring nonsensically at the end of the show's title sequence.
Don't forget to check out Cowboy Bepop, coming to Netflix on November 19! It's sure to be a hit for old fans and new.