Star Wars fans around the galaxy were saddened to learn this weekend of the death of David Prowse, Darth Vader in the original Star Wars trilogy, who passed at the age of 85.
According to Comicbook.com, the British actor's death was linked to complications from COVID-19. Citing The Sun newspaper as its source, the site noted Prowse died after being hospitalized for two weeks with COVID-19.
"David brought a physicality to Darth Vader that was essential for the character," George Lucas, creator of Star Wars said in a statement after the actor's death. "He made Vader leap off the page and on to the big screen, with an imposing stature and movement performance to match the intensity and undercurrent of Vader's presence. David was up for anything and contributed to the success of what would become a memorable, tragic figure. May he rest in peace."
In addition to being inside Darth Vader's clothes, Prowse had an acting resume that ran 50 years, appearing in films like A Clockwork Orange and Space: 1999. Prowse was also a competitive weightlifter and helped train actors, such as Christopher Reeve to play Superman in the 1978 film, and Cary Elwes to play Westley in The Princess Bride.
When being cast for Star Wars, the actor apparently had the choice of two iconic characters— Darth Vader or Chewbacca. In an interview with NPR in 1992, he explained why he chose to go the villainous route.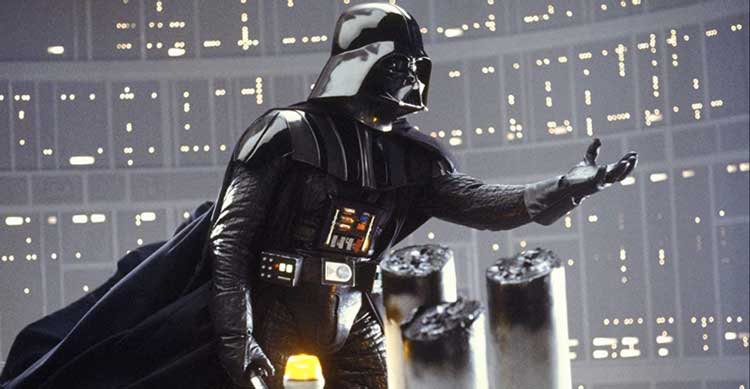 Image Credit: Lucasfilm/Disney
"What happened actually is my agent rang me up and said there's a gentleman in town called George Lucas who would very much like to see you," Prowse said. "So, I went out to see him and meet up with him. He took me into a room and showed me all these conceptual drawings. He said, 'I would like to offer you one of two parts in this movie I'm doing. The first one is a character called Chewbacca.' I said, 'What in the h*** is Chewbacca?' 'He goes through the film on the side of the goodies, you see?' I heard that and said, 'Three months in a gorilla skin? No, thank you very much!'"
We all know David Prowse made the right decision.


Featured Image: Lucasfilm
Source: Comicbook.com


ADVERTISEMENT
---
This post has affiliate links, which means we may earn advertising money if you buy something. This doesn't cost you anything extra, we just have to give you the heads up for legal reasons. Click away!