Karate Kid has made it's way back to pop-culture fandom, but in the form of Cobra Kai. This time it's more centralized on William Zabka's character Johnny Lawrence. Initially released on Youtube's premium subscription, the first two seasons eventually sold to Netflix about a couple years later. The show became a massive hit. Partly due to Netflix higher subscription volume. And now, Cobra Kai season 3 first look images are now here.
Entertainment Weekly revealed season three images this morning. They show all of the major characters and the dreaded look on their faces can only explain the fallout of their actions during the season two finale.
Looking back at the finale, the two rival dojos fought at the school and ended with Robby kicking Miguel over the rails ending in a scary back injury. Last we saw Miguel, he's in a hospital unconscious and wearing a head and neck support device. Kreese is the big boss again at the Cobra Kai dojo. Robby is on the run. Johnny leaves his car and phone at the beach and walks way. We also get a teaser for another Karate Kid character's potential return.
Cobra Kai season 3 looks like it'll begin with Miguel in the hospital, Robby ruling from the law and Johnny back to his doom and gloom life as he blames himself for Miguel and Robby's outcome. We'll have to wait and see how Johnny deals with his old sensei taking over the dojo he brought back to life.
For now, you can take a look at the first images released by EW.
Johnny and Miguel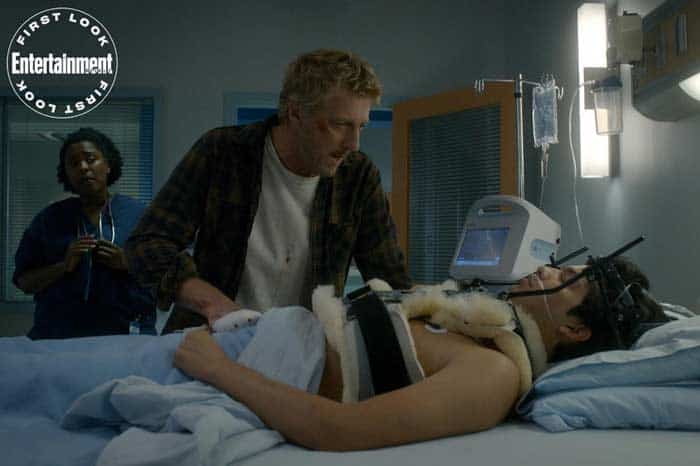 Robby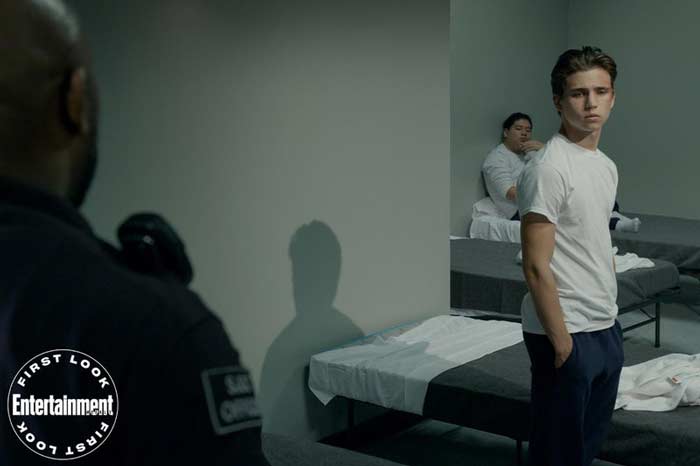 Daniel and Sam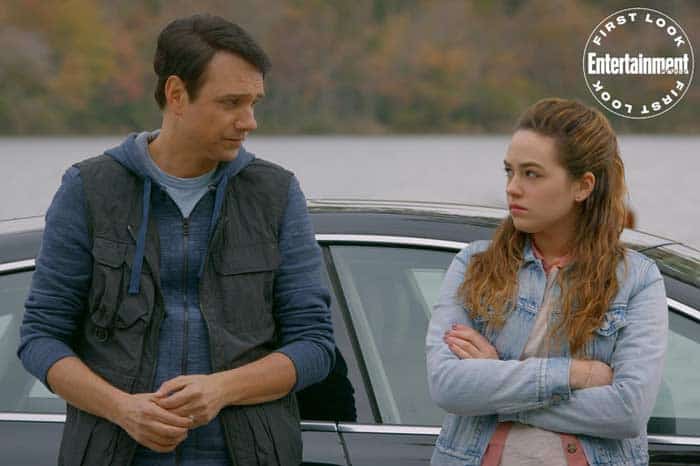 Daniel and Amanda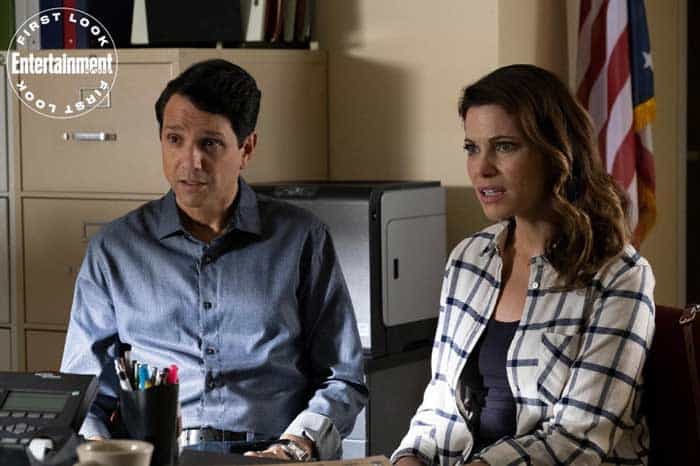 Tori and Hawk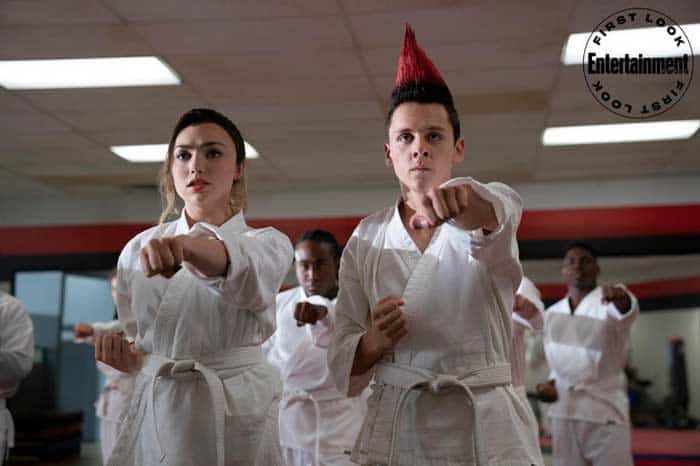 Cobra Kai and Kreese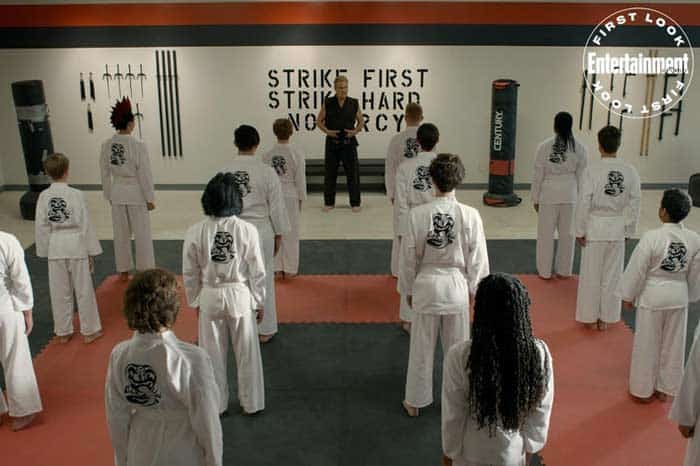 Demetri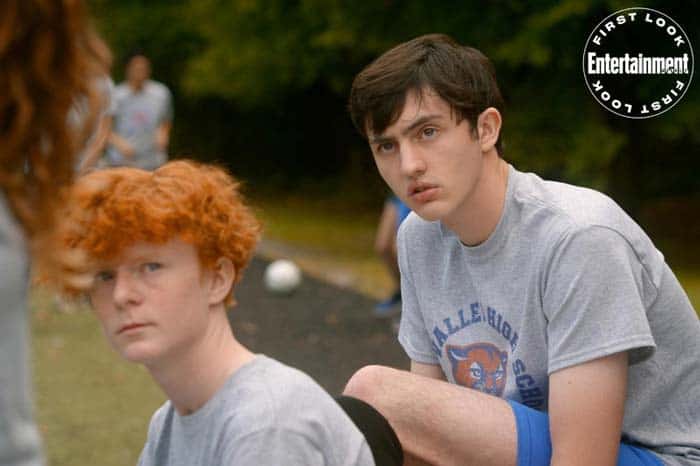 Cobra Kai season 3 premieres January 8, 2021 on Netflix. We'll see who shows mercy then.
Featured Image: Netflix
Source: Entertainment Weekly
ADVERTISEMENT
---
This post has affiliate links, which means we may earn advertising money if you buy something. This doesn't cost you anything extra, we just have to give you the heads up for legal reasons. Click away!