---
Cobra Kai Season 1 and 2 Debuts on Netflix In August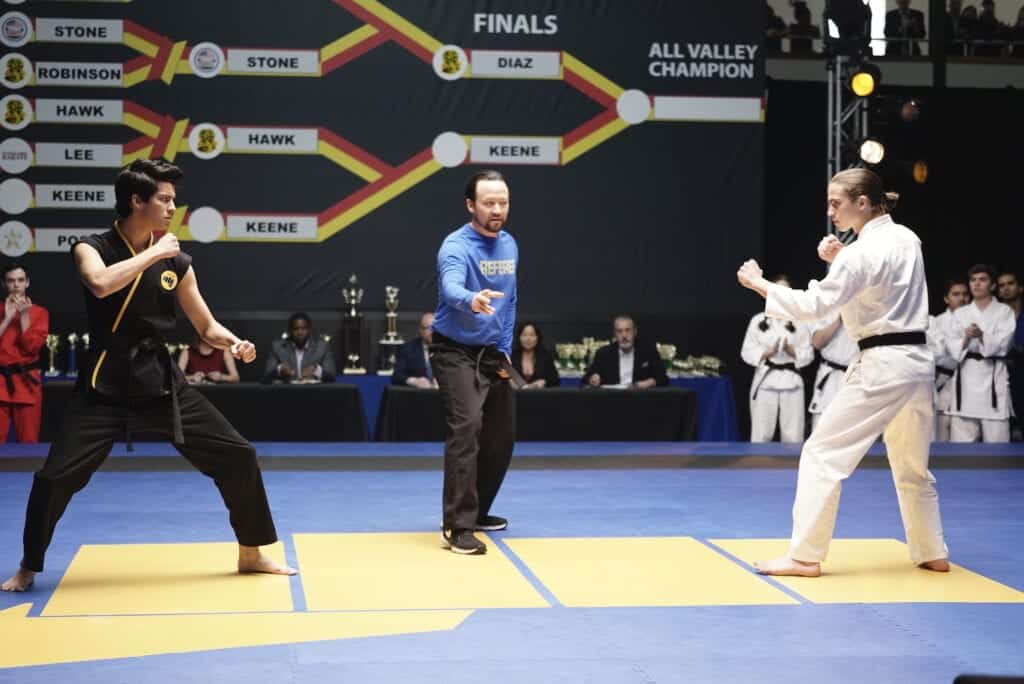 Cobra Kai season one and season two are set to make a splash on Netflix in August when it premieres. The engrossing series is a spinoff of one of the most famous martial arts movie franchises in film history, Karate Kid. 
More specifically, Cobra Kai follows the life of Daniel La Russo (Ralph Macchio) and frenemy Johnny Lawrence (William Zabka), 30 years after the infamous 1984 All Valley Karate Tournament bout. It was there that Johnny and Daniel faced each other in  a nail-biting competition. Fast forward to current day, and we find Johnny at odds with his life and career while Daniel has become a successful businessman.
Interestingly, the two men end up on a collision course. They are faced with reconciling their past, their current situation and their future in a fast-paced race to understand each other and their families.
The two seasons debut on August 28. It was picked up after YouTube Premium dropped the series. While no official update was announced for season three, many people believe the third season will debut on Netflix after it releases the other seasons.
Whether you were around to watch the entire Karate Kid franchise or you've just been introduced to Cobra Kai and that's all you know, one thing is certain, It's as dramatic as a soap opera, but with a lot more kicks to it! Are you excited for the show or have you watched it on already? Share your thoughts!