Ben Affleck has been all over the news this week as his rekindled romance with old flame Jennifer Lopez is hotter than ever, but his personal life isn't the only thing raising eyebrows. Some new images and video have surfaced this week from the set of the upcoming The Flash movie, and as previously reported, Ben Affleck is back in his Batman suit ready for action.
Actually, it's Affleck's stunt double who has been captured in the photos, but being as he is standing in for the actor, fans are still excited to see proof of who they have dubbed "Batfleck" in the film. Journalist David Pratt took to Twitter to share some footage of the Batfleck double on the Batcycle allowing fans to get another good look at the superhero in action.
Ben Affleck's New Batsuit and Bat-Cycle Images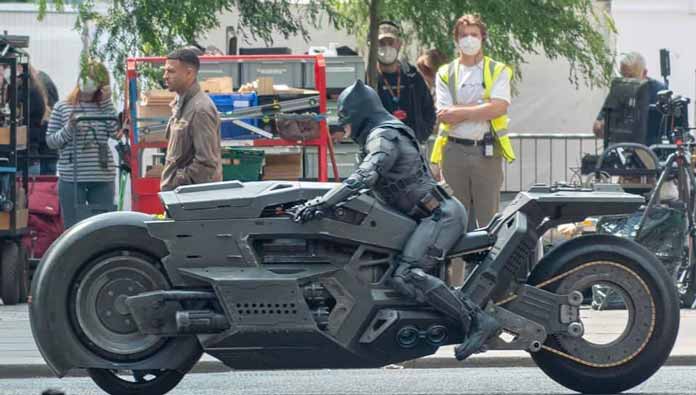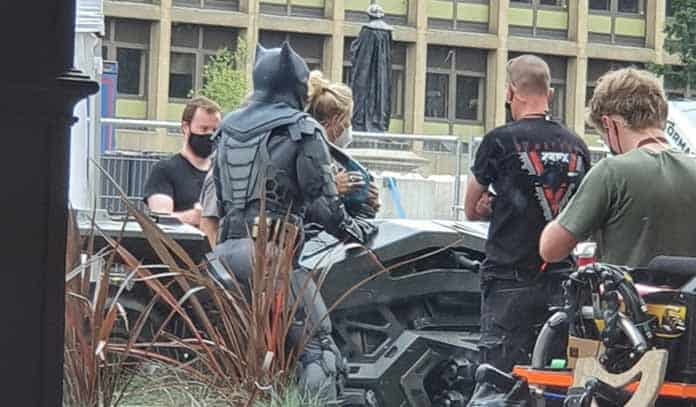 Scheduled to be released in November of 2022, rumors about The Flash have centered on the multiverse, and it's no secret that no fewer than three Batmans from the past are expected to show up in the film with Robert Pattinson rumored to be appearing as the most current Caped Crusader and Michael Keaton also reprising his version of Bruce Wayne that he played in Batman and Batman Returns. In fact, a photo of Keaton's Batsuit was posted to Instagram earlier this year.
Although it's believed that Keaton will have much more of a presence in the film than Ben Affleck, director Andre Muschietti has gone on record saying that Affleck's take on the Dark Knight will also be crucial to the storyline. They will be joined by Sasha Calle's Supergirl.
"His Batman has a dichotomy that is very strong, which is his masculinity—because of the way he looks, and the imposing figure that he has, and his jawline—but he's also very vulnerable," the director said. "He knows how to deliver from the inside out, that vulnerability. He just needs a story that allows him to bring that contrast, that balance. He's a very substantial part of the emotional impact of the movie."
While Ben Affleck has never had a stand-along Batman movie—appearing in Batman v Superman: Dawn of Justice and Justice League, many fans still hope Warner Bros. will someday make that a reality, and the hashtag #MakeTheBatfleckMovie has been trending for years. Hopefully, The Flash will give his Batman the sendoff he deserves.