The next Spider-Man sequel will see a familiar foe return as Alfred Molina will once again don the tentacles as Doctor Octopus, a villainous role he originally played in Sam Raimi's 2004 sequel Spider-Man 2, opposite Toby Maguire's Spider-Man. Now he's back for more in MCU's Spider-Man 3 film.
According to The Hollywood Reporter, Marvel Studios and Sony Pictures will be revisiting some of Spider-Man lure from the past movies, bringing Otto Octavius back to the fold for Spider-Man 3, despite his not being involved in the previous two films of this particular trilogy with Tom Holland as the titular hero.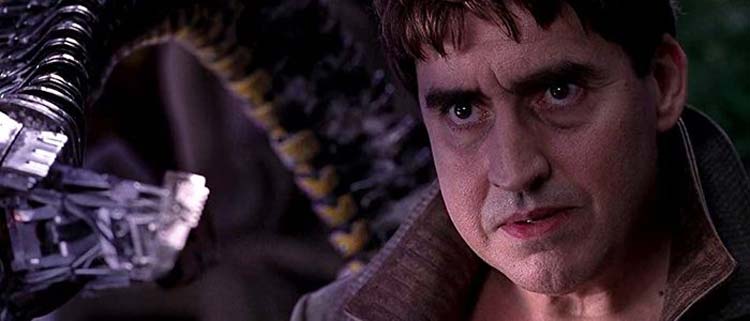 The new movie will further unite the Spider-Man universe by bringing back Jamie Foxx as Electro, a role he played in Andrew Garfield's second turn as the masked hero. This means all three recent Spider-Man incarnations will be represented at one time.
Alfred Molina was spotted on set of filming earlier this year, but producers have been tight-lipped about the storyline and what to expect from the new film. At one point this summer, Fox hinted that the sequel would include several versions of Spider-Man on Instagram, though that post was quickly deleted. Ever since, Marvel fans have speculated that the new movie would include multiple Spider-Verse scenarios, and rumors are even flying that both Garfield and Maguire may make appearances as well.
With Marvel and Sony cooperating now, we wouldn't put anything past them to pull off a tremendous feat like this.
Jon Watts is directing the film and Benedict Cumberbatch's Doctor Strange is expected to have a big part in the film as well. Zendaya, Jacob Batalon, and Marisa Tomei, who all appeared in the first two films, will join Holland again for this much-anticipated sequel.
As of now, Spider-Man 3 is expected to hit theaters on December 17, 2021.


Featured Image: Sony Pictures
Source: The Hollywood Reporter


Check out the newly released Spider-Man Hasbro Marvel Legends Into The Spider-Verse Peter B. Parker here on Amazon.