Ahsoka Tano debuts in the fifth episode of Season 2 of The Mandalorian. The chapter offered the type of story and major revelations usually saved for finales.
SPOILER WARNING
Written and directed by George Lucas protégé Dave Filoni, the episode begins with Din Djarin finally arriving at the forest planet of Corvus and the city of Calodan. Once there, the first major revelation occurs.
According to Slashfilm.com, former Jedi Ahsoka Tano, the beloved Clone Wars character played by Rosario Dawson, has besieged a city controlled by an evil magistrate named Morgan Elsbeth (Diana Lee Inosanto), and her enforcer, Lang (Michael Biehn).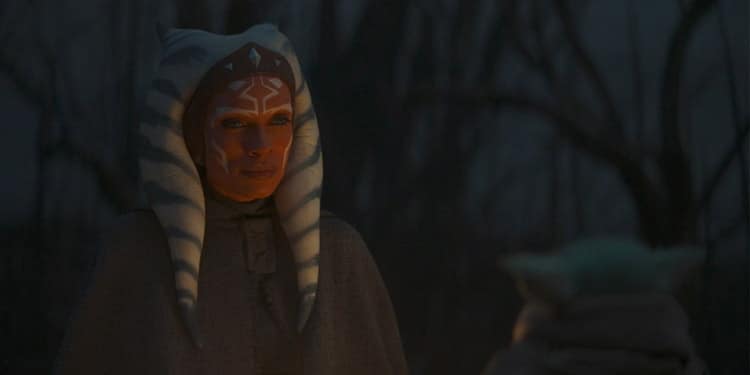 Ahsoka is able to communicate with The Child and learns that his name is Grogu, so the Baby Yoda name among fans is no more.
She's also able to ascertain that Grogu was at the Jedi Temple on Coruscant, trained by Jedi masters.
The Child has memories of Anakin Skywalker marching in during Order 66, but doesn't remember much after that.
"Someone took him from the temple, then his memory becomes dark," Ahsoka tells Mando.
Although Ahsoka refuses to train him at first, making the Mandalorian mad, he comes up with a deal she can't refuse. He'll help her take down the Calodan magistrate and find out the information she needs, but in return, she must take Grogu on as her apprentice.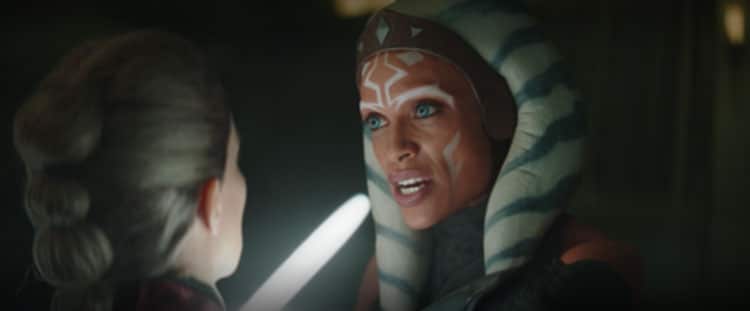 The next revelation is exactly who Ahsoka is looking for, and it's Grand Admiral Thrawn, an Imperial officer who was first introduced to the Star Wars universe in Timothy Zahn's novel "Heir to the Empire."
After they join forces to overthrow evil tyrant Magistrate Morgan Elsbeth, they learn the whereabouts of Grand Admiral Thrawn.
Ahsoka then advises the Mandalorian to take The Child to Tython, where he'll find the ruins of an ancient Jedi temple, allowing Grogu to choose his own path. Otherwise, there's a chance a Jedi may sense his presence and come searching for him if done another way.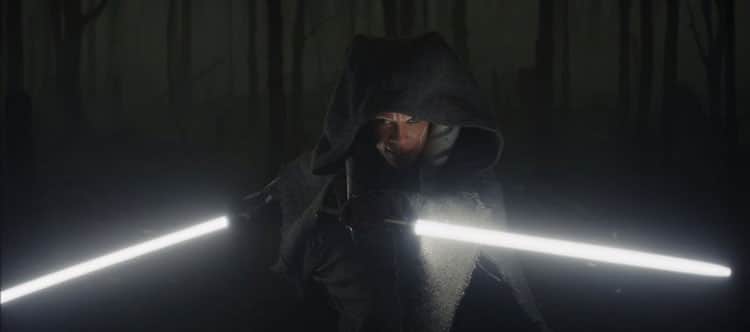 Things are definitely getting exciting and the remaining episodes promise to thrill any Star Wars fan.